GROUP CANVASSES AKPABIOISM AS PHILOSOPHY FOR AKWA IBOM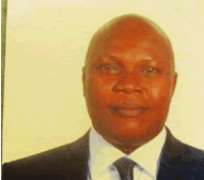 We have heard of Awoism and Zikism which started even before the nation's independence and still blossom, to some extent till date. Now, a new socio-political philosophical jargon has been added to the personality complex: it is called Akpabioism, coined after the sitting governor of Akwa Ibom State, Chief Godswill Akpabio.
But the proponents of the movement led by Pastor Bassey James, are however quick to stress that Akpabioism is bigger that Godwill Akpabio; that it is a movement to appreciate good governance and instil discipline in government as well as ensure that only those who work for the general wellbeing of the people are allowed to get into public offices.
Akpabioism 'is an ideology we are trying to develop for the people of Akwa Ibom State, not just for the governor.  Akpabioism is about love.  It is a concept that will bring change and development to our nation. It is beyond Akwa Ibom State. It is a national issue just like you have Awoism and Zikism.
'God has given us a gift in the person of Chief Godswill Akpabio and I believe that he has done so much for the people of our dear state; so we have to appreciate him. Akpabioism is the people telling the governor 'well done; thank you for the job you have done which is so far so good.
'When Akpabio leaves office, we won't change the name of Akpabioism because it is a concept as you have Awoism and Zikism. It is beyond individual that is why even in death you still have people celebrate Awolowo and Azikiwe. So why can't we celebrate what we have?'
James  said the group would be involved in the selection of the next generation of leaders in the state that is why they would be mounting workshops and seminars for the people to be educated on the quality of people expected in the corridors of power as well as what the followers could do to ensure quality leadership from the leaders.
'Bad leadership would be checked. Akpabioism is a new philosophy or a new idea. What we are trying to do is to put food on the table. If you put something on the table you watch what you eat and in eating, you will select and you will know who are the true leaders and those who are self-imposed leaders.
'It is already happening; now people are asking, 'Mr Man, you have been in power for 12 years, where are the dividend of democracy. Why are people asking our governor to go back?. They have seen the overhead bridge; they have seen good roads; people are coming to the state to invest; there is free education.
'Leadership is a gradual process; it depends on who is at the head. After all when Idiagbon was here you can hardly urinate on the road. So, it is the concept that has come to stay. Akpabiosm emphasises quality leadership, partnering with the government of the day to ensure quality leadership,' he stressed.
Akpabioism not a pressure group
Akpabioism is an NGO. I tried to explain what it means because you must register to begin to function well in this modern society. Akpabioism cannot be a pressure group to train people. You know pressure group, you can call them militants or whatever. They have several names. But Akpabioism is about love, is about change, is about development. It is a philosophy, an idea or whatever. It is out to change the mindset of people because everything reside in the mind; so we want to work in the mindset of our people. When we are able to take something from the mind, we are going to table it and develop it.
For instance, in the past four years, nobody comes to our state to take people for what they call slaves, Ekaette, working in several homes in Lagos. It's not happening again. You know there is a new concept. That is what God has done. Today, an average Akwa Ibom person knows his right; we want to develop that. That is what Akpabioism means and in the next few months, this concept will be in every home. We are working on that.
Reasons for starting now
I told you about change. If there is change, you are going to have more followers. Akpabio has brought change in the history of our state. So we must tell him thank you for what he has done and we cannot tell him thank you without a platform.
Non-partisan
We are not in politics; we not members of PDP or ACN or whatever. All we want to do is to promote Akpabio's ideas and to tell others that Akpabio has done this, what will you do if you come in? If you read papers recently, you will see what the aspirants are talking about. Nobody is raising issues. Education is supposed to be a right of every normal human being; it shouldn't be a privilege because an educated person is a liberated mind. For someone to wake u and decide to allocate resources for the liberation of the minds of the children of the poor and the rich, that person should be told thank you, which is what Akpabioism is all about. People were in government for God's sake. Why didn't they do it?
Expected reward:
Even if you are thrown up in the state tomorrow, we will place you on a pedestal and measure you to make sure that you excel over and above this vision that this young man has tried to create in this state. It does not matter if it is Akpabio today; tomorrow it could be Joe Effiong. But we must know what you have in stock for us.
We are not doing this to be rewarded. What kind of appointment should we ask for? I'm comfortable. I live well. I'm not a millionaire, but I'm okay. I have lived inside government house; I have lived with a governor for eight years. So ,the issue is not what I'm aspiring to benefit even though my people have been asking me to contest election in Mkpat Enin Local Government area. I have a ministry. I run so many NGOs. I'm the founding father Eastern Youth Council. The issue is beyond money and that is we didn't do any launching.
We are not talking of Akpabio or anybody coming to donate. We are not asking the governor to give us a bus. We are not asking the government to contribute money to us to build the centre. I just told you somebody said he wants to bring in partnership from USA. It is not about bringing in money. We said we don't want one kobo. We are not asking anybody to contribute one naira. But if you have ideas, bring it; put your ideas on the table because the most important thing is not money. But if you have ideas, you are richer than a millionaire.
Funding the Akpabioism Centre
It's about free will. That's why I told you we are not asking for funding. We are not asking for support. Your idea is money. Whenever you see a good idea, follow it because there is money not far away from there. Money will always wait on an idea but you must have the idea first.