OLU MAINTAIN ADOPTS GHANAIAN KIDS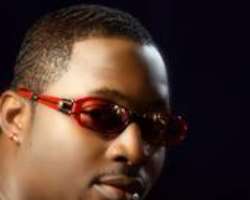 In a bid to establish his non governmental organisations (NGO) which will be focused on helping less privileged kids particularly those who are interested in going into music, Olu maintain, a Hip Hop sensation and rave of the moment has taken a bold step in the world of charity by adopting three Ghanaian kids.
Commenting on his decision to adopt the three kids namely, Esther, Samuel and Joseph Owosu, the Hip Hop sensation said he would rather play down on the publicity of his charity organisation, but still do what he has to do to help the needy.
It was leant that the three kids who appeared in his Yahooze video now live in the singers, Ikeja home and attend IVJ college Ikeja. Though the agreement he has with the parents of the kids is to help them become super stars, but it has gone beyond that as Olu has taken full responsibility of the kids.