OLADIPO, ODEGBAMI LAUD MAMORA OVER GRASSROOTS FOOTBALL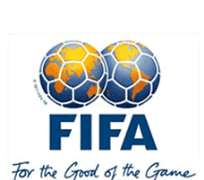 President, Nigerian Supporters Club, Prince Rafiu Oladipo and former Green Eagles' skipper, Chief Patrick Olusegun Odegbami, have commended Senator Olorunnimbe Mamora on his efforts at developing grassroots football in Lagos state.
The duo, who made the commendation last Weekend in Lagos during the final of the 7th edition of Senator Mamora Cup at the Gbagada Playground said that 'for football to grow and develop in Nigeria, it must be developed from the grassroots.'
Oladipupo, who spoke as the Chairman on the occasion, therefore, challenged other individuals, social organisations and corporate bodies to emulate Mamora by sponsoring grassroots football, so that soccer would grow in the country.
'Mathematical' Odegbami, who spoke as the special guest at the event expressed delight at how 'Senator Mamora is promoting grassroots football,' asserting that 'if other well-to-do people in the society could emulate this great man, Nigeria, in no time, would be greater in theworld of soccer than she is now.'
The sponsor of the annual competition, responding said the objective of the tournament was to 'harness the physical energy, mental and psychological potentialities of the youth towards gainful engagement,'saying that 'it is the idle hands that serve as workshop for the devil.'
Besides, Mamora, who is a medical doctor by training, said that 'since sound mind always resides in sound body, making the body sound to accommodate sound mind is imperative'. He said that 'hence, our resolve to engage in this programme that would keep our youths healthy and gainfully engaged.'
The Senator, who was once the Speaker of the Lagos State House of Assembly, speaking further, said that 'for our football to grow and develop, we must engage in the 'catch them young' programme,' assuring that 'even after leaving office as a senator, the competition would still go on.'
Going down the memory lane, Mamora recalled that 'the competition started seven years ago with only 16 clubs,' expressing delight that 'today, 108 participated in this year's edition.'
Beating his chest, the vibrant politician disclosed that 'the competition has produced stars of international recognition,' revealing that 'Kabiru Akinsola, who made Nigeria proud as Under 17 player in 2007 as well as Ugoh Edet who was part of the Flying Eagles in 2009 were discovered through our efforts.'
At the end of the final matches, Devine Promise FC from Ikorodu went home with the trophy and N200,000 cash having beating Maryland FC from Kosofe through penalty shootout. Maryland also went home with N150,000.
Earlier, Tosban FC of Ifako-Gbagada defeated Unique FC from Ikorodu for the third place bronze and N100,000 cash.