SHAGGY SETS MULTIMILLION STAGE ABLAZE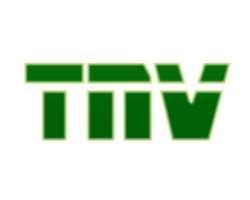 The Ultra Modern Multi Million Naira Stage, built by the Security, Tourism and Entertainment icon, Mr. Wanle Akinboboye, was literally set on fire recently, when SHAGGY, the international reggae maestro and love crooner mounted the stage to thrill the huge crowd that had besieged the La Campagne Tropicana Beach Resort, Ibeju Lekki, venue of the Motherland Beckons International Beach Carnival.

•Shaggy.
The stage's sheer size, brilliant architecture and design, could not but leave many breathless with wonder at such marvellous combination of western and African building technology, with an interior that reeked of western luxury, while the exterior showcased Africa with an array of bamboo fitting designs around it's arc shaped frontal view.
For many, the beauty of the stage will be a major land mark in the mind because only few would have ever seen such massive stage adorned with live coconut trees, ocean wave swaying palm fronds that added such architectural beauty mileage to the entire beach environment.
In addition was the Unique Cultural performance by the Ondo State-based, Sunshine Sisters. The Lagos State Council of Arts and Culture performed the Fisherman Dance, while Lagos popular Cultural Symbol, Eyo Masquerades, were very much around. The Igunuko Cultural display, was not left out too.
For an event that had the full backing of the Lagos State Government, through the Ministry of Tourism, the Carnival Fiesta, brought an assemblage of Arts and Culture, to La Campagne Tropicana Beach Resort at its Ibeju Lekki axis of Lagos.
The 65-acre La Campagne Tropicana beach resort, was indeed a beehive of activities with fun lovers, some who had come from as far away as Ibadan, Benin and Abuja to see their favourite Star SHAGGY perform live on the new stage.
Among the dignitaries of the day, were twenty illustrious African American Mayors, led by US former Chairman of World Conference of Mayors, Gary Lobster and Michigan's Mayor Jack Sims.