MAJEK FASHEK RETURNS TO THE STREETS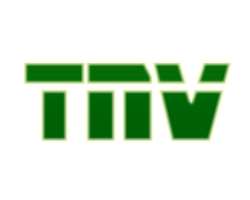 The first time it happened, it took the intervention of several well meaning Nigerians like Charles Novia who helped in releasing his new work in Nigeria and Azuka Jebose the former Punch entertainment editor who opted to become his manager. At the time these Nigerians took interest in Majek, he had almost become a destitute.
After an unsuccessful attempt at rekindling his career, he returned to America where he was put into a rehab by friends. But today the story is different, Majek sources say has returned to the streets of Brooklyn in America doing what he knows best, begging.
The big question is what next could be done to save this talented musician from killing himself and ruining his career? Who can save Majek from alcoholism? If you have a solution to this problem please write in and tell us.
Guy Bruce And His Double Breasted Suit
Ordinarily Silverbird strongman Guy Murray- Bruce could pass for a very handsome man, but the way the Akassa, Bayelsa State pageant organiser is increasing in weight is getting observers worried.
Recently STP couldn't but express concern at the way the very expensive double breasted suit sat on the oyiboman.
As a matter of fact, there was some kind of drama at the back stage over the best way to describe what he was wearing. I swear, I didn't say this, but some of the gbeboruns were overheard insisting that he was wearing a pair of skirt and blouse and not a pair of suit. I have sworn, it wasn't me. That's all.
Paul Ogazi and Wrinkars Experience
If Paul Ogazi, NTA's sports personality didn't take up the NTA's job, maybe he would have become the leader of any great band in this world.
I stand to be corrected, if he was not a member of Wrinkars Experience when it was top on the charts then.
I find it hard to explain the dexterity with which he handled the microphone at Peter Igho's 60th birthday celebration.
The way he took the microphone and belted the popular I want you to be mine assured me that Paul indeed has no fear of the unemployment market as it was obvious another job (music) was in the wing as soon as he retires like his boss from active service.
Everybody was so moved that it took Bisi Olatilo to stop him from further ooh yea, ooh yea...
Police PPRO or Lagos Big Boy?
Saw the Police spokesman Supol Frank Mba at the Eko Hotel venueof MBGN pageant and couldn't believe it was the same young man who'd stand by his boss all starched up in his khaki uniform.
It was a brand new Frank that stormed the pageant all looking prim and trim in his ash coloured jacket over a clean pair of pants.
With his chubby and ever smiling face, he almost fooled me into thinking he was one of the latest big boys in town. Hmm, asked to comment on the night's show, he simply parried the question with "my friend this no time for questions.
As you can see I'm here to enjoin myself and not answer question". With that he quickly slipped into the crowd. A case of all work and no play..., you'd say.
KCPresh Caught Too
Elkay Mowarin wasn't the only one caught at the Delta Kitchen. Our little also tattled that the duo of KC Presh, the Hip-Hiop artists that emerged on the platform of Nigerian Breweries organised Star Quest were also caught sneaking in with some of their hommies.
Like the proverbial gold fish there was no hiding place for the high riding boys whom sources say are planning a joint marriage ceremony very soon.
Ma Abasi, our feathered friend swore that for the over 30 minutes they spent at the eatery several plates of rice and eba and egusi soup were sentenced to their tummies. And as soon as they emerged from the joint they quickly dived into a caravan and disappeared into thin air.
Joseph Evah and his passion for the Ijaw
Joseph Evah is a renowned activist, who has elected to champion the cause of Ijaw speaking people. He has done well in this area by presenting the position of his people in the media.
Evah has been at the forefront of advocating in his region, the Niger Delta where he has physically helped present the grievances of his people to various oil multi-nationals.
One aspect of him that has not been fully reported is that his office has become a Mecca of sort for Ijaw ethnic nationality, at least those domiciled in Lagos.
During a visit to his Lagos office recently, a lot of people virtually from all walks of life were on hand awaiting their turn to consult with him. So large was the number of those people who came to see him that one could have mistaken the Delta born activist to government official
Who knows, perhaps he is eyeing an elective office at the national level in the nearest future.

Between Bash Ali and Samuel Peters
Do Nigerians really need a Kamikaze (suicide) boxer like Bash Ali? Once upon a time Nigerians swallowed whole his story about wanting to become the oldest boxer in history to capture a world boxing title.
And for the three years the campaign has been running, many Nigerians/organisations have given and in large quantity too, to support the Edo State boxer's aspiration.
Now that we have produced a world champion in the person of Samuel Peter at no cost to Nigerians, shouldn't this charade stop? STP thinks that if Grand father Bash desperately needs his name in the Guinness book of world records, the thing to do is for him to go straight to Guinness Nigerian Plc and
I'm sure his name would be written in gold as the first world title aspirant to visit the company.
After all Guinness book na the same.
ASA Returns for Kanu Nwankwo
Hip Hop World multiple awards winning Soul singer, ASA, who is currently in Paris on the sponsorship ticket of the French Embassy in Nigeria is expected to return home in May to honour the invitation of Kanu Nwankwo's Heart Foundation.
Gist mongers say the young lady who was once at the centre of controversy with her former record company CEO Kelvin Luciano is expected to feature in a charity ball to raise funds for the kid beneficiaries of the famed footballer's foundation.
Kelvin Luciano In Sierra Leone
Controversial CEO of Question Mark Records, Kelvin Luciano, is somewhere in Sierra Leone where, he is said to be concluding one or two business transactions. What we can't tell you for sure is the sort of business the smooth talking dude has his fingers in but be sure to get the real gist as soon as he lands on the soil of Naija.
What's Up Zack Orji?
Sighted Nollywood actor Zack Orji cruising along in his Land Cruiser jeep on Akin Adesola street on the Island and wondered what the Igboman could be doing on the street without his better half Ngozi (thought they were inseparable).
Deep in thought he couldn't even acknowledge the waving from several of his fans. And later in the evening, Zack was once again caught by the roving cameras of our little bird along Adeniran Ogunsanya Street in Surulere and na that time we begin to dey wonder wonder.
New improved Sonny Okosuns in town
It is no longer news that Evangelist Sonny Okosuns is down with cancer but the new twist to the story is the amazing recovery the former militant singer has made in his battle to stay alive.
Sighted the man of God moments before he left Thursday for Benin, the Edo State for ministration and could hardly believe that the same man whom many had written off for dead was looking trim and as matter of fact he was sporting a new Afro hair style.
Words have it that the man who has been under going chemotherapy treatment in America amazed doctors with his large feeding habit. Most people who undergo such treatment hardly eat but the Evangelist's case is different sources said. He eats about seven times a day.
Little wonder, the hotel staff where he was lodged had hectic time coping with his appetite
Tu Face's Spouse Undergoes Marriage Counselling
The clamour by some Nigerian girls to drag Tu Face (By force ni) to the altar is getting more serious by the day Oh!. The latest gist reaching us says one of the many women who claim to be pregnant for the superstar has begun marriage counselling.
Observers say Tu face may have finally agreed to settle with his African Queen after all. So all the gist about his children going for DNA test may just be an effort to separate the fake people from the real people.
Tu Face moves back into his home, drives around with Police escort
Tu Face has moved back into his private residence in Festac and this is authoritative. The embattled musician who fled from his home on account of the numbers of babes who thronged his place in search of fortune and babies in the past, returned over the week and was escorted home by close pals.
Secretly too Gov'nor Fashola over the week ordered the provision of a police escort to follow the Benue State born super star around.
Government source hinted that His Excellency was tired of hearing stories that the African Queen crooner was either shot at or have his vehicle snatched at gun point. So if you are driving behind Tu Face either in a traffic jam or otherwise be careful or you may get a load of hot lead in your guts.