GALADIMA'LL WIN CAF ELECTIONS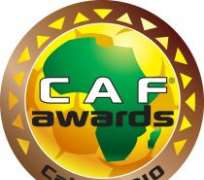 By Jacob Ajom
As Nigerians await the next congress of  the Confederation of African Football in Cairo, President of the Nigeria Football Federation, Aminu Maigari has called for total support for the country's nominee for election into the executive committee of the body, Alhaji Ibrahin Galadima.
Maigari told Sports Vanguard that he would be traveling to Cairo to drum up support for the former NFA boss. 'I will be in Cairo,' Maigari confirmed,'adding that, 'it's not all about Galadima, but Nigeria.
He called on right thinking Nigerians and those with good intentions for the country's football to support Galadima as he was a good man.
'Galadima has the experience, he is a good administrator and has a proven record in football matters. We must support him because he has a very good chance,' Maigari said, adding that the Kano state-born sports administrator would give Nigeria a good representation in CAF. 'He is an upright man, honest and stands out as an upright man.'.
Maigari said that the former Kano state commissioner for sports was in a good position to win the seat for Nigeria because he was not new to CAF politics.
'Nobody goes to the battle front and expects to lose. Galadima is going there to win and we will be there to work hard for him and ensure he wins the seat,'Maigari said repeatedly.