FRANCIS DURU TO PLAY MAJEK FASHEK IN NEW MOVIE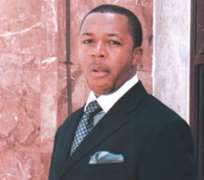 When Charles Novia told us some years ago that he is going to make a movie on the life and time of international reggae icon, Majek Fashek those of us who know him as a man who keep his words took him serious but after two years we thought the producer of Missing Angel had given up on the dream.
However he seems to ready to live the dream as Francis Duru has been cast to play the role of Majek Fashek in the new movie which shooting will commence in September.
The movie is a 2million dollar budget and will be shot on celluloid. Novia says he is not following the trend rather he is trying to contribute his quota to the industry. It will be shot in America and Nigeria, the two places that shaped the life of the reggae star.
The story of the reggae actist is of course as complicated as the man, Majek himself. But Novia would only be contented with telling the story from the angle of Tina, the woman who has weathered various storm with the man whom many believed caused his own downfall. Novia will also try tell us what he claims to be misconceptions many of us have about the man.
Until the shooting commences in September we might not be able to say much about it. Of course we hope to get Novia talk more about the project.
The project is self-sponsored and he hopes sponsors would show up and stop paying lip service to Nollywood.