Benita Nzeribe predicts positive changes in Nollywood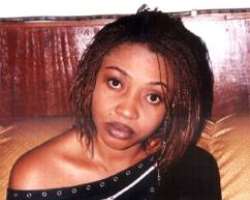 Star actress, Benita Nzeribe is a household name in the Nigerian movie industry popularly known as Nollywood. She has paid various dues to remain on top of her career as a top actress.
The Ihiala-Anambra State born actress has featured in countless chart buster movies including "The princess Must Dance Naked."
In a recent press interview, the actress and model predicted that the Nigerian movie industry would witness positive changes in 2008. According to her, "The starting point for this year is not bad. I am sure it's gonna be great because Nollywood is getting more attention from the corporate world.
She enjoined creative young men and women in the country to come into the movie industry, stressing that "The fact that it did not work for this person does not mean it wouldn't work for you."
The screen diva noted that the negative things people say about Nollywood is making the industry stronger, because like gold, you must pass through fire to become pure. "After all the tribulations we are still moving on. At least we are better than yesterday," she said.