'GLO NOT BUYING MULTILINKS'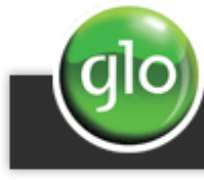 The Group Chief Operating Officer, Globacom, Mr. Mohamed Jameel, has said the telecoms operator has no intention of buying the Multilinks' mobile business already put up for sale by Telkom SA.
Jameel, who responded to questions after unveiling the DSTVmobile on Glo network, in Lagos, on Friday, said, 'Globacom is investing in terms of huge network expansion but as of now, we are not talking to anybody about buying any company.'
Telkom had made known its plan to exit the Nigerian CDMA market in the next six months due to poor financial performance while concentrating on fixed operations.
Meanwhile, the Head, Globacom Value Added Services, Mr. Samson Isa, had said Glo subscribers could watch DStv programmes on their mobile phones.
According to him, subscribers, who sign up to DStvMobile on Glo, will enjoy a wide range of programming from news channels, entertainment and movie channels to sport as well as Internet access.
Isa further explained that DStvMobile from Glo comes with Nokia 5330, one month free high speed Internet bundle and free DStvMobile subscription until March 31, 2011.
The service is currently available in 10 Nigerian cities, including Lagos, Ibadan, Benin, Asaba, Onitsha, Enugu, Aba, Port Harcourt, Abuja and Kaduna.