DROPOUT TURNS STAR...HIS NAME IS 9ICE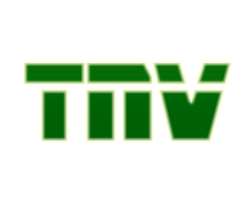 Popular music sensation, Abolore Adegbola Akande, better known as 9ice is currently enjoying the success of his single, entitled: Gongo Aso.The wave making hit is the most popular song on radio today in Nigeria. "For a month, I haven't slept in my house," said the singer who is prepared to join another artiste, Ruggedman, for an all night session in Zino Foster's studio, located at Omole Estate area of Lagos.
He was actually billed to complete work on his much awaited news album entitled Gongo Aso when we met him.
The artiste, who hails from Ogbomoso, Oyo State, has been noted for his contributions to the success of songs from other artistes like 2Shotz's Make Them Talk and Ruggedman's RuggediBaba.
He told us about the influence of his 75-year-old stepmother on his life, as well as the choice of dropping out of school for music among others.
My background
My name is Abolore Adegbola Akande popularly known as 9ice. I hail from Ogbomoso, Oyo State. I grew up and had both my primary and secondary education in Bariga, Lagos. I attended Agbeleokuta Primary School and CMS Grammar School, Lagos respectively. I dropped out of my Law programme at the Lagos State University to concentrate on music. I am from a polygamous family of five wives and nine children.
Why Gongo Aso is making waves
Well, I think that, for a couple of years now, a lot of good things have been happening in my career, glory be to God Almighty. The most recent, which everybody has embraced now is Gongo Aso. This is a song I wrote two days before recording it and after listening to the beat several times, I added one or two things and recorded it. The song talks about souls that have been pushed to the wall and everybody seems to be against them, yet you are telling them that Gongo Aso. That means there will be a breakthrough in spite of the odds and the whole world will know. For me, that is already happening now.
The idea behind Gongo Aso
I wasn't down when I wrote the song but I have spent most of my life fending for myself. Although, my parents are still alive, I was the one taking most of the decisions such as payment of school fees and making the choice of career. It is like a soul, which has been deprived of so many things, which other kids enjoy. The experience has been there and when inspiration came, I just wrote.
My parents were against music
I had been into music for a year before my parents got to know. That was in 2000 when I was done with secondary education. At home, I don't sing, I simply pick-up my books and read. One day, they asked if I was the one they saw on TV and whose show had been going on for two years. They were against it because as a listening and brilliant type, I was urged to pursue education. I started writing my own songs in 1994 when I was in JSS 1(pauses and tries to remember)…. Yes, I think I'm right. Later that year, I recorded some demos but those songs didn't see the light of day. So, I paused because I didn't want my parents to know about it. So, I started writing songs, poems and short stories up until 2000 when I started recording my own songs.
New album
I am working in collaboration with Pasuma on my next album. Really, we have recorded the song, we are just mixing and mastering the album. I have other collaborations with Tuface Idibia and Ruggedman. The album is expected very soon. The title is Gongo Aso, it contains twelve tracks and two skits and it will be distributed and marketed by Afrobest.
Weed, wine and women
There is no way you will be famous without drawing the attention of women. It is just for you to be able to determine what you want and how to relate with them. We can have a lady who loves 9ice but dislikes Abolore because both are two different individuals. On weed and wine, I don't smoke. Neither do I drink. This is because I am a workaholic. I want to do things everyday and I don't want each day to pass by without doing something tangible. I am more of a businessman than a socialite. I have little time for clubbing and socializing. When you see me at clubs or parties, it is because I have business to do there.
Singing with Yoruba lyrics
I was raised by my stepmother who will be 75 years old in a couple of months. She taught me all I knew about Yoruba language. She hardly says anything without using proverbs or anecdotes to drive home her points. When I was trying to be creative with my music, I thought of doing something different and that is why I make use of deep Yoruba words in my songs and it is working for me. I intend to take it far and bring home some Grammy Awards. I once said that very soon, I would be granting press interviews in Yoruba language.
I don't see why my mother tongue will be a barrier. Senegalese musician, Yosouf N'dou, has won a couple of Grammys with music recorded in his mother tongue. Also other artistes like Yvonne Chaka-Chaka embraced her language. English Language has been imposed on us but God graciously gave Yoruba language to us. I wish to continue to sing in Yoruba. With Yoruba, I can rule the world. We can make other cultures admire our music. This is about our own values.
Getting married
I am engaged and I will be getting married very soon. My fiancee is not based in Nigeria. Some people say, I am just 20 because of my small stature. I was born on January 17, 1980.
Piracy
After releasing the album, I will also release the videos. In fact, the video for Gongo Aso is not out and this is deliberate. We have discovered that after releasing a hit single and the video, many will see the face behind the song and it will sell. But unfortunately, the artistes will be the loser because it will be pirated and released in video compilations and the artiste may not get anything from it. To checkmate this, we have resolved to release the video for Gongo Aso along with the other tracks and I can then be proud of my work at the end.
Business side of music
I have been trying to complete work on the album. I have also been busy shooting videos, aside other shows and tours, which I'm involved in. For a month, I haven't slept in my house. I have my clothes, brush, and toothpaste in the booth of my car. Gongo Aso has definitely increased my visibility and demand. Most of the songs which brought me to limelight are songs I featured in for other artistes like 2Shotz's Make Them Talk, Ruggedman's RuggediBaba and 2Steps Shokishombolo. From my first album, I also had Little Money and Ganja Man. But Gongo Aso has established the fact that I can also do it on my own and it has opened so many doors for me. I can promise that my album won't be a one hit album, that is why I've been taking my time.
My collaborations have made people see the other side of me because I started out with Fuji music. Morever, I am Pasuma's number one fan in Nigeria. I will not feature many people on the album because I want people to see other sides of me. The album will speak for itself.
Role models
I would say ID Cabasa really discovered the real me. This is because I started with rap before going into full time singing. Cabasa has this capacity to influence people. He taught me all I knew today in music including engineering, producing and singing.
I will also pay homage to other equally important people in my life such as Ruggedman, 2Phat, Lord of Ajasa and other members of Coded Tunes (CD). This group is like a clique of people comprising musicians, managers, producers, engineers etc but who do things together and they have all influnced me.
Talking about role models, I respect people like Ebenezer Obey, Beautiful Nubia, Haruna Ishola, Tatalo Aremu, Yusuf Olatunji, Asa and Tuface Idibia, all of whom I love and listen to regularly. Outside the shores of Nigeria, I appreciate the music of Wyclef, Bob Marley, Lauryn Hill, Brandy, Akon, R. Kelly, and Alicia keys.