'I'M NOT A PUBLICITY-SEEKING ARTISTE' - SEUN KUTI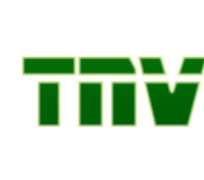 A visit to Gbemisola Street, Ikeja, home of late Afrobeat King, Fela Anikulapo-Kuti, will bring you face-to-face with his son, Seun Kuti, the multi-talented progeny of probably the biggest Nigerian musical export, who, like his father, plays Afrobeat. Like a king in his domain, he keeps the memories of Fela alive. Despite the fact that it is over 10 years since Fela died, some of his die-hard fans still pay homage at his place, with Seun as the symbol of continuity of the legacy. When TOPE OLUKOLE visited the young, active and intelligent Seun, he said rather than seek publicity, he had committed to ensuring that what Fela stood for remains indelible. More importantly, he wants Nigerians to understand his ideology. Excerpts:
Do you agree that many of your father's fans have been waiting for you to fill the gap that Fela's absence brought in the Nigerian music scene?
When my father died, I was only 14. To me, music is not just a phase; it is not something that I want to do and go into something else later. Music is my lifetime career.
You have been to Europe in recent times. What have you been doing?
In the last three years, we have been consolidating our fans base. You know Afrobeat is a genre of music classified as world music. African music, Latin American music, music from Asia - all these traditional music forms they call world music, and there is a great competition. In Afrobeat, it is very hard to break through in this circle. My brother and I are the only bands from Nigeria that play at this kind of festivals. They are really good music festival, where you have jazz, R&B and everybody comes to play. It is for people at the top of their games though. It's been a full time job for me and the band but all the same, our album is coming out this May. We have finished recording since about six months ago but we had to finalise on the modalities of distribution before we pick a date to release it.
People forgot that you were just 14 when Fela died. Despite this, their expectation was high on you; there was the anticipation that Seun should come up; he looks more like Papa and he plays like him…
That is why I have been lucky. I have never been brought up to live my life to meet peoples' expectations; it is to meet my own expectation. The most important award I have got is the award that I give myself. You know you cannot lie to yourself. The only person you cannot deceive is yourself.
What award have you given yourself?
I said the most important award is what I tell myself about myself, because while you can deceive the whole world, it is hard to deceive yourself. Like Millie Vannili, they did it and won Grammy until they were exposed. They lied to the whole world, but at the end of the day they knew they were not real artistes. So, to me, it is not what is expected of me; it is how far I want to go with it. I'm taking my time. I'm still young. Now I'm just 25 and time is right for me. I think I'm ready to release my album.
With which record label?
Well, the record label I'm signed to is an international record label called Total based in France. I'm the only African artiste with them. They normally do only rock and R&B. It is a big record label.
So, what have you really been doing?
I've been touring. That is a full time job.
Some said you are probably one of the biggest artistes in Nigeria. How would you react to that?
I don't want to say that because I don't like comparing myself to people too much; but basically, I have done a lot of big things. I have played to 120, 000 people. I think that is something that only my elder brother, Femi, has achieved.
Did you ever say that you were happy to play in the New Afrika Shrine?
Of course, it was a fun day for me. I was happy to play there.
Aren't you thinking of coming up with something like that?
I don't know. Probably in my future plan, but not now. It is not in my immediate scope at all. Right now, I have a lot to do. I'm happy my brother has his place and I can borrow it once a month.
What would you be doing in your coming music?
Afrobeat is a movement, not just a genre of music. So, it would be impossible to just sing for fun and I feel that purpose has to be achieved. It is for the emancipation of the black race; and until that is achieved, we continue to clamour for it.
Talking of emancipation of the black race, do you think they are getting the best from the country?
Nobody is getting the best from the country. How can you talk about the youths getting the best? They are getting the worst part of it because you know in Africa and Nigeria, we have this elder syndrome where people think they have authority over you because they are older than you. I think in Nigeria, the youths don't have anybody to look up to. All the traditional rulers, political leaders… I don't call them leaders anyway, they are rulers, all of them. Nigerian youths have the worst reputation in the world; maybe only the Asians have a worse reputation. When you say you're a Nigerian young man, people always look at you skeptically all over the world. For that alone, we are getting the worst from the worst.
Now you are having a number of youths looking up to you; you are like a vanguard to them. In terms of shaping the foundation of Nigeria's political future, can we hope to see you pick up the challenge?
Well, I think I have the instinct of being a leader of some sort, so I believe the first step I have to take is to know if what I feel relates to what a lot of people feel; and, of course, they will identify with it, so I want people to identify with my belief, feel my album and people will be able to identify what I stand for; and I guess from there, a lot of people in my generation and generations after me would want to emulate me.
Have you come up with a title for your album?
Yes, the album is titled already; we have done the print.
So, what kind of person are you?
I don't know. I don't think there is any kind of person –everybody is able to do anything. There is no kind of person. If you are gentle, most of the time it doesn't mean you cannot be aggressive. I'm just a person – complicated like every other person.
At 25, what is your love life like?
I have a girlfriend, but I don't have a wife. I'm not married.
You love football too?
Yes, I like football. It is the only way I exercise I'm always busy during the week. I just go to play football to burn the fat that I have accumulated during the week.
I think there is peace between you and your brother now...
There was never any war between us; it was people like you that made it look as if there was. There was never any war. I can't remember a day my brother and I were seen punching each other or chasing each other on the street.
But there are speculations that Femi is afraid of Seun's coming new album.
That is why I say Nigerians are trivial.
Why is it that you guys neglected your father's house and make it look so deplorable?
No, no. We've started renovating. We started with the windows and very soon, everything will be completed.
You guys have not done much in immortalising Fela. Why?
Who told you? We have done a great deal in immortalising our dad because his fans, band have grown exponentially now. He is now a multi-million naira brand. A lot has been done to immortalise him.
I remember how Felabration started, with a group of young artistes coming together to celebrate Fela yearly before…?
I don't know how it started. I don't know anything about what you are saying.
Personally, what have you been doing to immortalise him?
As I said, Nigeria is the only place I can get asked a question like this. Have you heard of Egypt 80 Band? Do you know what the band is? It is Fela's band and it is still functioning today because of me. That is the most important thing to my dad – his music and his band. He always said it. So, if his band is still functioning and you are asking me what I have done to immortalise him, I feel it is even unnecessary for me to have answered your question.
You have a moral responsibility to bridge the gap between you and the people because you believe you are doing something; you don't have to go on your own…
I don't have any *** . The only thing I have responsibility to is my music. I dedicate a lot of time to my music and if people are interested in me, they just have to discover me. I'm not a publicity-seeking artiste who wants to be in the papers. My music is not about hype. I believe in what I do and I believe when it is good, it cannot be hidden. There were great men that existed before the advent of media, radio and television and we still know who they are today. If I'm not in the web of the press, it is not because I'm not doing anything.
Well, it's not about you; it is about what Fela lived for and the fact that to some people, he was an idol. Recently, some Europeans came to me, asking me to take them to where they could feel something about Fela…
If Europeans came and asked to see the Shrine, how come Nigerians he was fighting for could not be so interested? Why should I go to the press to tell them to come? People that know me know that I'm not interested in dressing like my dad. I stopped performing my dad's tracks on stage a very long time ago. I've grown as an artiste and I'm happy I was defined by my dad and his musical belief, but not the same as what you are saying. Maybe some people are trying to get rich through him, but I'm not one of such people. I don't go and look for shows claiming that I have Fela's band. Nobody can tell you that Seun has ever come to beg for shows. Any show I get comes to me.