FASHOLA TASKS TATA, OTHERS ON TECHNOLOGY TRANSFER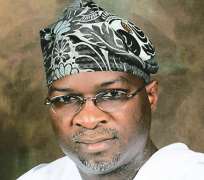 The Lagos State Governor, Mr.
Lagos State Governor, Mr. Babatunde Fashola, has challenged Tata Africa Services Nigeria Limited and other auto dealers in the state on the need to invest in infrastructure development.
The governor specifically charged the auto players to step up efforts for technology transfer to make the dream of producing new vehicles in Nigeria a reality.
He spoke on Tuesday when the management team of Tata Africa Services, a subsidiary of the Tata group of India, paid him a visit at his Alausa office.
The governor also solicited the cooperation of the auto dealer in e-governance and automation of government processes and development of hospitality infrastructure to boost tourism in the state.
The Executive Director of the company, Mr. Sudeep Ray, who led the Tata team on the visit, said that the firm considered Nigeria as the key country in West Africa for its success, adding that it had chosen Lagos as its first business destination in the country.
He also said that the auto firm had so far invested N1.4bn to set up its infrastructure in the state.
'The company now plans to make forays into other cities of Nigeria using Lagos as its hub,' he said, adding that further areas of mutual interest and development in the state were also discussed.
The highpoint of the visit was the presentation of two vehicles to the state government. The vehicles, a Tata Indigo SW car and a Tata Telcoline Double cabin Pick up, which were personally received by the governor.
Governor Fashola thanked Tata for the gesture and promised to utilise the company for the developmental programmes in the state.
Meanwhile, Tata Motors Group said its global sales for the month of October rose by 18 per cent, adding that in all, the company's total sales figure stood at 86,705 as at October 2010.
The number, which it said, was comparatively 18 per cent higher than the last year's sales, included Tata Daewoo and Hispano Carrocera, Jaguar and Land Rover commercial and passenger vehicles.
Tata, in a statement on Monday, said that Jaguar and Land Rover sales for the month were up by 12 per cent to 18,845 units. While Land Rover reached sales of 15,626, Jaguar sales touched 3,219, which was 19 per cent lower.