OVATION 4 OUR NATION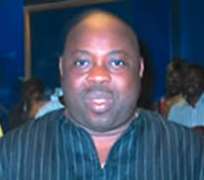 It is a throw back to USA for Africa, the charity drive in the mid 1980s that raised millions of dollars for Africa's suffering people. Today, Two global brands, Ovation Magazine and UBA are uniting for Nigeria in a charity drive.
Publisher, Ovation Magazine, Dele Momodu, is partnering the UBA Foundation in a historic move aimed at giving back to society.
In an exclusive chat with 'Showbiznow' last week, Momodu, currently in the country to garner support for the project declared: "We believe that against all odds, Nigeria and indeed Nigerians have survived despite troubles and tribulations.
We are resilient, hard working, ambitious, flamboyant and above all prayerful and God has been kind to us. Ovation, working in collaboration with the UBA Foundation, has succeeded in persuading PMAN President, Teemac Omatsola Isele, to compose the theme song for our project, Ovation 4 the Nation. The song will feature close to a 100 artistes both in music and film."
And guess what? The roll call is intimidating! Teemac, OJB Jezreal, Charly Boy, Lagbaja, D'Banj, Tuface, Sir Shina Peters, Pasuma Wonder, RMD, Adewale Ayuba, Omotola Jolade-Ekeinde, Genevieve Nnaji, Mr. Yahoozee, Olu Maintain, Paul Play, Daddy Showkey, Weird MC and Segun Arinze are among a galaxy of stars that have singed up. It could be the largest gathering of Nigerian stars in music and movie.
According to him, Ovation Magazine has inspired a lot of Nigerians to actualize their dreams and consequently generated good will and clout in the industry, which it was leveraging on to bring together, the best of the best in Nigerian entertainment.
"The objective is to give hope to our people. We want them to know that 'they can do it.' That is going to be the slogan for the New Year."
Both Ovation Magazine and UBA were admitted into the Super Brand league last year. Both were built 100 per cent by Nigerians.
Meanwhile, Deola Sagoe and Dakova have been selected to handle costumes.