KIDNAPPERS ARE GREEDY, SAYS NGWA YOUTHS LEADER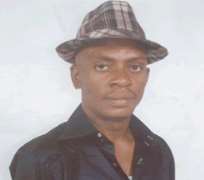 Kidnapping which has been wide spread in Abia State recently and the Aba area in particular is beginning to abate following the deployment of soldiers to the area. Indeed, the military presence is beginning to yield some fruits as those who had fled the city are returning while businesses that shut down are coming back on stream.
For Dannie Ubani, president of Ngwa Youths Renaissance, the soldiers are doing a good job.
In this interview with Daily Sun , he looks at kidnapping in the state and why the soldiers drafted to rid the city of the menace should be given maximum cooperation. Excerpt:
Solution to kidnapping in Abia
It was an ill-wind that blew no one any good as such efforts should be made by all and sundry to stem the tide. It is painful it has to take the kidnapping of 15 innocent pupils before the government could respond to her own part of the social contract which is the protection of life and property. And now that the government is proving its mettle, it is very pertinent that we the citizenry, as part of our civil responsibility should be of assistance to ensure that this problem is solved once and for all.
My feeling after the release of the 15 pupils
My experience before, during and after the release of the five kids, reconfirmed the opinion which I have always held and propagated that the perpetrators are common criminals who are bereaved of any milk of human kindness or conscience and who have no moral justification whatsoever for putting our people in the present mess. And as such, they shouldn't be treated with kid's glove and their ego shouldn't be massaged by way of amnesty or what have you.
Such pacifist approach to criminality throws such an ugly picture that any idiot can wield arms in order to attract special government patronage. And it portrays the government as being weak and incapable of protecting her citizens.
Kidnappers' claim of being unemployed
The truth of the matter, though it might be a bitter pill in some quarters, is that there is endemic poverty in the land, not just in Abia, though ours is becoming too excruciating and institutionalized. Even at that, it is not a justification for one to embrace crime and take up arms against innocent people who may even be more impoverished than others.
There are so many things, which any creative mind can achieve for him and society with even less energy and time than those mischanneled into kidnapping and armed robbery.
The basic needs of man are shelter, clothing and food. So, if these boys are stealing meat or food, one could excuse that on the basis of hunger. But now that innocent, aged women who may not even know about the existence of government are being kidnapped, gang-raped and sometimes killed, it cannot be called hunger. So, in essence, kidnapping and armed robbery are borne out of sheer greed, weakness and lack of creativity.
The kidnapped 15 pupils
That will show you the depth of the problem we were into. That if innocent pupils could be picked even at the age of their innocence and mind-boggling ransom placed on their head, shows these hoodlums were at the verge of even over-running the state thereby becoming a parallel government; it showed that they have forfeited all sense of decency, civility and conscience .
The security situation now
Ngwa youths are very much impressed with the rapid improvement we are experiencing in the security of not only in Ngwa land, but the entire Abia State. From what we see of the officers and men of the Nigerian army who are in this assignment, they are committed to resolving this impasse. I see them exhibiting so much discipline, professionalism and dedication to duty. And we would be more grateful if they extend their services on a somewhat permanent basis to such remote areas like Ndieolumbe-Umunkpegh-Amaiyi Nvosi-Mbutu Umuoko Amaede axis of Isiala Ngwa South.
This will put security on the volatile old Umuahia (Ururuka road).
Again such volatile areas as Ntighauzo Obete, Abala, Ibeme, Onicha Ngwa and Okirika Obu should have as of necessity and urgency, serious military presence. Once these areas have been caged, there will no more breeding ground for production of criminals in Aba and its environs.
The security problem of Aba is not in Aba town but the afore-mentioned areas. And the earlier we released this, the better for all of us.