ORITSEJAFOR, 1000 PASTORS PRAY AGAINST KIDNAPPING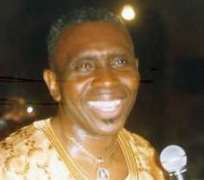 National President of the Christian Association of Nigeria (CAN), Pastor Ayo Oritsejafor will next week lead over 1000 Christian clerics to Benin City, Edo State, to pray against the rising spate of kidnapping, armed robbery, assassinations and other violent crimes.
The special prayer session would be part of the one-week, Bible Alive Believers International Convention (BABIC) organised by the New Covenant Gospel Church.
Violent crimes, especially kidnapping, have assumed a frightening dimension as notable people in the state, including Christian clerics who were targets of the criminals now sleep with one eye open even as they beefed up security around themselves.
The over 1000 Christian clerics would join their faith with over 100,000 other Christians to pray for the spiritual, political, physical, security, economic and social well-being of Nigeria.
According to the General Superintendent of the New Covenant Gospel Church, Dr. Felix Omobude, the church's annual convention with the theme 'Stir up the Gift' will also draw Christians delegates from across 40 countries including Africa, Europe, America , amongst others.