MY GIRL DUMPED ME BECAUSE I WASN'T RICH – MP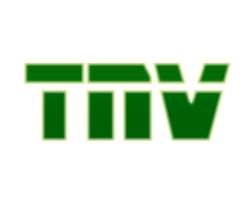 Any fan of the award-winning, UK-based JJC and 419 Squad would know MP. He was a prominent member of the group that has won many awards, including the Kora Awards in 2004.
But MP broke off from the band and went solo.
When Spectacles met the talented rap singer a couple of days ago, he opened up on why he left the band and how he got into music in the first place.
Born as Brent Gbadebo to a Nigerian father and Caribbean mother from Trinidad and Tobago, he chose the name MP (Master Plan) for himself, saying it stands for a lot of things.
"God is the real masterplan. It is just that things always go the way I imagined them to be. It is not by my power, it is God's power. That was why I decided to come up with that name. But I'd rather be called MP. The two letters could stand for a lot of things –Mamas and Papas, Mr. President, Music Party, Massive Pumping, Man Power, More Pleasure… I can go on and on. But the real meaning of MP is Master Plan."
Indeed, God had a masterplan for little Brent when he was growing up, despite the fact that the lad had rough times as a kid.
He was born into a polygamous family and, according to him, it was a living hell.
"My father had 13 wives and 40 children. Life was hell for me. My father was a wonderful man, but he was never around. I didn't have a father figure. It was terrible."
As if that was not enough, his oyibo mother could not bear it any longer and she took to her heels, abandoning Brent and his siblings.
"I was just eight years old when my mother ran away. Nobody knew where she was. She couldn't bear all the problems and pains that come with polygamy. So she had to leave us."
In 1994, the great Gbadebo died. Brent thereby fell off the frying pan headlong into the fire.
"Things became worse. There was no other hope. I was in pain and sorrow," he recalled.
While in that condition, Brent realised that the only thing that could give him joy was music. He found succour listening to songs and singing their lyrics. That made him forget his sorrows and pain.
Luck eventually shone on him: he found out where his mother was and reunited with her. His pains somewhat lessened.
"I found out eight years later that she was in Kano, so I had to go and join her."
Many would have thought Brent would be bitter towards his mother for having left them when they were kids. But no; the singer saw his mum as one in a million
"I left my mum in London before I came back. We are cool. We have been together in London for the past four years. I had to forgive her. In fact, I couldn't blame her. She had to do what she had to do. I love her to death. She just couldn't cope with the other 12 wives. Remember she was a foreigner amongst them. They kept attacking me. I was even happy that she left me; that made me a man. I didn't get it at first, but when I started growing up, I began to see things for myself, and then I had to understand what she must have gone through. My mum is one in a million."
Thank God he went to Kano to join his mother, for it was in that city that his music moved to another level.
"I met Eedris Abdulkareem in 1998 in Kano. He put me through some things. Then he was working on the Remedies, he was unable to take me all the way. Then I met JJC as well. He just came back from the UK. We met at a house party. He told me he was a producer and I told him I was a rapper. He said he would not want to do anything in Nigeria but in London. I said okay. I knew one day I would get to London."
His Trinidad and Tobago passport was for him a visa to London. In 2001, he went down to London and he called up JJC.
"He introduced me to the rest of the group. That was how I joined JJC and the 419 Squad."
Of course, the group was doing well. They have recorded tracks with a number of other African acts such as Ghanaian hip-life superstar Tic Tac; Tanzanian R'n'B singer T.i.D.; fellow Nigerian artistes Maintain, Weird MC, Tony Tetuila, Trybesmen, Blaise & SID of Da Trybe, Sasha, Ruggedman and Kween.
Why did MP decide to go solo?
He said, "A group is like a foundation for you to build yourself up so that you will be able to see things in a different way. And with that experience, you can make things on your own. It was a very good experience anyway."
Could wanting to be independent be the only reason he left the group, Spectacles asked
"I wouldn't say there was a problem. But it got to a point where I felt very uncomfortable. I couldn't understand why. It may be because I came very late into the group, and maybe they didn't want me. Writing wise, I contributed a lot to the group. I felt I deserve more than I was getting. I had to wake up from my slumber. I had to go solo."
Now that he is on his own, is he optimistic he will make it?
"By the grace of God, I will make it. I have put everything in God's hands. With my producer, Dabsy, we can make it real good. If I didn't believe in myself, I wouldn't be here. Dabsy is first my friend before he became my producer. We have come a long way. We will make things work."
With his album, No Dull Yourself, which contains tracks like On My Own, Omo Eleyi and Bouncers, MP feels he can penetrate the Nigerian music industry .
"I believe in God and I believe in myself. I know I can do it by God's grace. My album is my own life experience. A lot of people can relate to that because they are things that are happening in this country today."
Talking about life experiences, one of the tracks had to do with his girlfriend that left him because he didn't have money.
MP said, "She was my first love. I met her two years ago at Ben TV. We were together for some time before she told me she needed a rich man. I told her to be patient, I told her I didn't have a car; but she said she wasn't going to settle for anything less, that until she found a rich man she would not rest. I had to do a song about a girl who left her boyfriend because he didn't have money. You know what, she said that was the song she liked most. I know I will have money one day. I felt very bad then, but right now, I am okay. It feels good to be free."
He has not replaced the girl yet and he is not even ready to replace her.
"No way. I am not interested in any relationship now. The special thing in my life now is my musical career."