FAVOURITE WEST AFRICA ACTOR.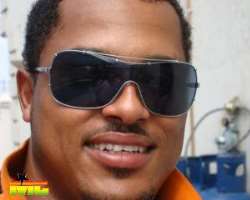 Van Vicker- Favourite West Africa Actor
As one of Ghana's rising stars, the exclusive and handsome Van Vicker is a popular face in the film industry. The Ghanaian movie star of the popular movie, BEYOUNCE- 1 & 2 and BEYOUNCE, THE PRESIDENT'S DAUGHTER 3&4 , with a huge female fan base all across the globe, was nominated among some Nigerian Industry giants; Olu Jacobs, Peter Ene, Ramsey Nouah Jr, and Richard Mofe Damijo.
However, he came up as West Africa's favourite actor. Though he failed to honor the invitation to the UK due to delay in issuing travel ticket. It was the biggest 5th birthday celebration as Europe's only black film and TV Awards show returned once again to London's showbiz Calendar. Dubbed by the media as the 'Black Bafta's', the 2007 Awards were presented for a record breaking third time by TV's favourite, Josie D'Arby who was joined again this year by Bond star Colin Salmon.
The show was broadcasted by Community Channel, Red carpet Arrivals, backstage interviews and highlights of Awards ceremony were aired on Sky Movies drama, 29th October 2007 with repeats on Sky Movies Drama and Sky 3.
Screen Nation Films and Awards presumed that, Van was definitely destined to stardom in Hollywood.
Modernghana.com in an interaction with Van Vicker revealed how he heard the news on his success, and he said:
"a female friend of mine, with OBE TV, called in to inform me of my success, but I mistook it for a joke, till a radio presenter from the UK also sent me a message and later on called to confirmed my victory as winner.
He did say,he had no favourite TO WIN THE AWARD and when ask what he thought was the problem with the film industry in Ghana, he said: ' Ghanaian Film Industry lacked insufficient actors/actresses and producers, compared to neighboring Nigeria. He also said in the 80s and even 90s producers target was to produce 2 to 3 movies a years, and yet still produce less, unable to meet the demands in the market, while Nigeria Producers, produce much more movies daily. 'He quoted, "it is not that Ghanaian movies aren't the best, but it's the number of movies produced that undermines it".
He also stated that, as an actor and producer, adding up to Ghanaian producers, had began production and Ghana would soon hear of his new movie, name withheld.
[SENDPHOTOS]12380[/SENDPHOTOS]