ECOWAS COURT REJECTS FG'S APPLICATION ON HUMAN RIGHTS VIOLATION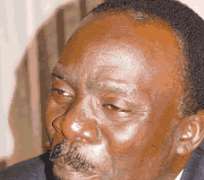 The ECOWAS Court of Justice sitting in Abuja has rejected the oral application filed by the Federal Government (FG) challenging the locus standi of the Socio-Economic Rights and Accountability Project (SERAP) to file suit against it and seven oil companies over alleged violation of people's rights in Niger Delta.
Listed as co-defendant along with Federal Government are Shell Petroleum Development Company (SPDC); Nigerian National Petroleum Corporation (NNPC); Elf Petroleum Nigeria Ltd; Chevron Oil Nigeria Plc; Agip Nigeria PLC; Total Nigeria PLC and Exxonmobil Corporation.
The companies had filed preliminary objections rejecting the power and jurisdiction of the ECOWAS Community Court of Justice in Abuja to hear the suit.
The suit was filed before the court last year by Mr. Femi Falana on behalf of the registered trustees of SERAP. The defendants in the suit anchored their application, challenging the legal authority of the plaintiff to institute the action on the ground that SERAP was not a legal person under Nigerian law and as such had no capacity to institute the suit.
In addition, the defendants contended that the Community Court of Justice of the ECOWAS was incompetent to adjudicate on the suit on the ground that oil companies were neither members of ECOWAS nor Community Institutions and were not otherwise subject to the jurisdiction of the Community Court of Justice while also insisting that the case was statute barred.
Responding, the plaintiff (SERAP), represented by Adetokunbo Mumuni and Sola Egbeyinka, asked the Court to dismiss the defendants' objections because their arguments were fundamentally flawed, based on outdated or mistaken principles of law; and could not be sustained having regard to sound legal reasoning established by the ECOWAS court's own jurisprudence, and other national and international legal jurisprudence.
The court, however, adjourned to November 30, 2010 for ruling on the preliminary objections while it also granted SERAP leave to file supplementary brief of argument in support of its application in inspite of opposition and objections by the defendants' counsel.