NEGATIVE ROLES SELL ME – ACTOR AND BODY BUILDER, FRANKLIN DAVID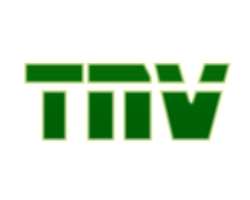 Like the maverick artiste, Charly Boy, who is well known for his power bikes, budding actor-cum model, Franklin Udoka Ebelenwa, also has a bike to boost his image. He has featured in many movies.
A six-footer with a macho frame, Franklin Udoka Ebelenwa a.k.a Franklin David said he has featured in more than 70 movies, adding " I hope to control Hollywood itself and not Nollywood."
Born and raised in Sokoto State, Franklin whose father is a retired police officer, has featured in Gangster Paradise where he played the role of an assassin, and a hired thug. The actor, who hails from Oraifite in Anambra, has also featured in The Prostitute, Outcast, Ladies Night, Sweet Love, Bitter Love, and the Trinity. He speaks on his acting career.
The begining
I am a talented actor and this is why people encouraged me to go into acting. All that happened in 1999 and by 2000, I started acting.
Latest work
My latest work is a movie produced by Chuck Norris. You know that atimes, you would alter the title of a story before it is released. I also completed a musical video, from the stable of A-Z production.
Outside acting
I used to be a weight lifter. Right now, I'm into body building and banking. I also do promos for agencies such as First Bank, MTN, Wema Bank among others. I'm also thinking of going into athletics but I hope to go into athletics but now I am an actor.
Stereotype roles
I started playing roles like a houseboy and servant but now I am popular for playing the role of a hired killer, assassin or bandit. People now know me for these roles such that when I move in the streets, I get embarrassed by fans. For example, as I wanted to cross the road at Mile 2 on a particular day, an okada man said, "O' boy, they don send you come again? In fact, I couldn't hold it, I just kept laughing.
Most challenging movies
The most challenging movie I did was Inside Job where I played a lead role as an assassin with my power bike. What was challenging in the movie was the stunts I did with the bike, I did the best, although I still got some minor injuries.
Embarrassing moment
I had that during the shooting of The Last Step. I was on location for almost two weeks and I ended up playing just one scene and that forced me to quit the movie industry. I found it so frustrating that I left for almost two years before returning in 2003. When I returned to making movies, I promised that I would be back to stay.
Role model,
Naturally, I would say that Hanks Anuku is my role model and outside the country it's Vien Diesel. I love Diesel's physique, style of acting and everything about him. I hope to meet him one day.
Advice
Don't listen to anybody because people will discourage you. If you work hard, you would reap the fruits of your labour. Even the Bible says there is time for everything life, so when your time comes, nobody on earth can work against you.
Nigeria home video industry
We're improving. It's not the way it was in the 90's. Today, we use cranes and helicopters to shoot movies, so also are ships and aircrafts. It wasn't done like that before but I want government to create the enabling environment for practitioners to work.
Fees
It depends on the role I play. The charges range between N50,000 -N120,000. But a job once earned me N150,000. That was the highest I received so far.