TV, REALITY AND PRIORITIES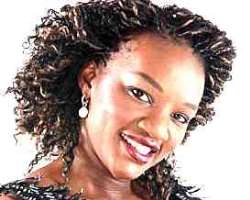 Meryl, a BBA contestant
It's been almost one year of AIRTIME Roaming. In that time, I have had to write about Nigerian Television from a distance, except for the times I visited home. It may not be the ideal way to monitor what's on air but watching from a distance has its advantages too. Especially when I balance it against TV in the UK. I can't but marvel at what gets into the headlines here. The headlines are of course, examples of what both societies consider important and news worthy. There's no right or wrong priorities, mind you.
I'm as fed up of the celebrity fixation here as I am about whether President Jonathan wants to contest presidency in 2011 - although the two issues are very different-one is borne out of what I call the 'joblessness' people who surely don't have more serious problems. The other fixation, apart from a lack of imagination, is promoted by people with too many serious problems but who have decided to play the ostrich. We suffer from our refusal to ask simple questions of our leaders, even of our service providers as the case may be.
This piece was actually inspired by my frustration at writing about shows like Big Brother Africa which are on almost 24 hours through the narrow prism of online postings. Where is the reality in that? Even a show like Project Fame, which is not on for 24 hours, does not come out the same online. I asked those 'on ground' two weeks ago if my ears and eyes have been deceiving me or if what I've been 'seeing' and hearing' on the shows' websites is the real deal?
Well, there's some good news.