BASKETMOUTH'S DATE WITH HISTORY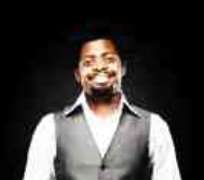 Basketmouth
Humour merchant, Bright Okpocha, popularly known as Basketmouth, has a date with history in October. The dreadlocks-wearing comedian has set aside the 10th day of the 10th month in 2010 for the fifth anniversary of his annual comedy concert, Uncensored. However, this year's concert has been rechristened 'The Lord of the Ribs.'
Featuring 10 Nigerian musicians, 10 homegrown comedians, and 10 foreign comedians from South Africa, the US and Britain, the Lord of the Ribs is going to be so much more than a comedy concert.
Billed to hold at the deluxe, 5000-seater Expo Centre of the Eko Hotel and Suites, Lagos, this is Basketmouth's first show that will feature other comics. Is he running out of jokes?
'No. it is just that this time we want to do something different; something that has not been done in the history of standup comedy concerts in Nigeria,' he says.
Towards this end too, the Abia State native reveals that for the first time in the history of Nigerian comedy, he is going to give out N1m cash to a member of the audience. He says, 'A bottle of coke will be given to everybody that comes for the show, out of which one person with the lucky number underneath their crown would take N1m.'
E-Punch sources gathered that the money will actually come from the under-the-crown, open for happiness promotion of Coca Cola, which was recently unveiled in celebration of Nigeria's 50th Independence anniversary with winners already taking home cash prices ranging from N5,000 to N25,000.
Built around the theme; 'A New State of Happiness', the campaign depicts the paradigm in which a positive expectation of Nigeria's future is portrayed. Basketmouth would not confirm or deny this when prompted.