OMIDAN O'ODUA' – A CULTURAL PHENOMENOM WITH A DIFFERENCE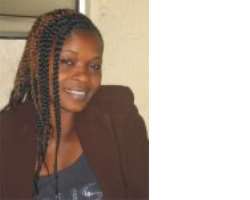 Preparation is in top gear by the organizers of the first ever cultural revolution in
form of entertainment via the instrumentality of Beauty Pageant cum reality show for
the Yoruba race. The much publicized Omidan O'Odua Beauty Pageant& Reality
Show is set to debut in November 28, 2010. The entertainment industry is set to be
treated another very hilarious and interesting time out during this one of its kind
event.

Already, on campuses a lot of female students have been showing interest to be part
of the show as they see it as what has been missing in the industry for long. The
forms for the pageant is available in all Intercontinental Bank across the country, for
a token of N5,000.

The dark complexion Marketing Manager Otekaiye Kemi said "more than before,
this is the time where we need to rejuvenate ourselves as a nation and get off the
hook of over-reliance on foreign life-style, culture, mentality at the detriment of our
very rich cultural heritage. She emphasized the need for Nigerians to support
government efforts to entrench our rich African values into the young generation, to
the point of enthsiasm. People need to connect with their history in order to identify
themselves and hold their own in the wider society. Our women nourish our children
from craddle, infancy, through teenage life and finally into adolescence, when they
can legally begin to make decisions for themselves. They are therefore our last hope
if we must win this raging cultural war. But if the women themselves are not
redeemed from this cultural distortions, during their youthful years, then we may not
reasonably expect them to uphold such cherished values in their adulthood, not to talk
of passing them over to their children in the future" she posited.
Omidan O'odua beauty pageant shall involve all the ten states that originally make up
the old Western Region, to emphasize our brotherhood from historical perspective.
There are Osun, Oyo, Lagos, Ogun, Ondo, Ekiti, Kogi, Kwara, Delta and Edo states.
Even though some of these states are not core Yoruba speaking states, the organizers
were able to trace strong ancestral links bonding them together in the Nigerian
western hermisphere. This is amply identified in the Omidan O'odua logo, being
represented by ten shinning stars.

Today in a highly globalized society like Nigeria, the influx of foreign culture and
behavioural patterns are heavily weighing on our ability to maintain and sustain ties
with our cherished cultural heritage. The influence of these so-called 'modern
lifestyles' on our future leaders is as enormous as it is freightening. Our young ladies
are the most vulnerable in this respect, who are coincidentally, the home-builders and
keepers of our cultural gates.

This show is conceptualized in a bid to bolster the status of the Nigerian cultural
heritage in general and the Yoruba society in particular. It is really a different kind of
beauty pageant. According to the Mr. Sola Fagbile, one of the Directors of the event,
he postulated "Nigerians shall see our culture at its best, mixed with beauty,
intelligence, but interestingly, devoid of the usual cloak of 'bikini and pants' affair.
The core value of the proposed pageant comes in two broad perspectives; showcasing
the rich Yoruba culture on one side, and on the other hand using a young lady to
model the beauty, strength and pride of our cultural heritage as a people" he averred.
The beauty pageant will be preceded by a two weeks reality show to be broadcast and
syndicated across TV Stations nationwide before short-listing the ten finalists that will be unveiled at a colorful ceremony to crown the Queen who automatically becomes a cultural ambassador of the Yoruba race. The contestants will be examined on the values and culture of O'odua, home management and other talents. It is not going to be only a fanfare of parade of queens but also a Reality Show to determine the real queen in the mould of Moremi.
One of the relevance of this pageant in view of current trend towards western values and lifestyles to the point of disdain to those essential fabrics that made us Africans is to preach uprightness and promote the Yoruba values and norms. These include (amongst others) our dress codes, languages, respect for the family institution, morals, hardwork and dedication, integrity and patrotism.
This also gives the viewing public the opportunity to be part of the show by sending in text messages to vote for those candidates they feel should be evicted and those who should ultimately move on to the next round of the context. For further information, interested participants are advised to check on the website www.omidanoodua.com.
The event is packaged by Olymaat Ventures Limited & Omidan O'odua International Coy supported by Federal Ministry of Culture and Tourism, all South-Western states Government and media organisations.


Alayande Stephen T.
Media Coordinator
Kemisola Otekaiye
Olusola Fagbile (Project Director)