Catholic priest saga: Ohakim repents & apologizes on state radio,television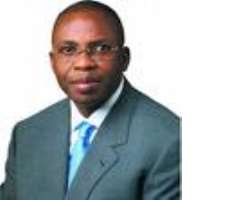 After series of denial, Governor Ikedi Ohakim of Imo state few hours ago in show of regret, tendered an unreserved public apology to Christians in Imo state and Nigeria over the humiliation of a Catholic Priest , Rev. Fr. Eustace Okorie by State Security Service personnel attached to the Government House. In a broadcast which was relayed on the state radio and television stations , the governor who returned to the state yesterday after a medical trip abroad noted that he had, on hearing about the incident few weeks back led his cabinet members to apologize to the Catholic Archbishop of Owerri , His Grace, Dr. Anthony J. Obinna, under whose Ecclesiastical Province the priest serves.
 But on realizing how the matter has inflamed passion in the state for weeks, he said, 'I once again tender an unreserved apology to Roman Catholic faithfuls in Imo state; in Nigeria and indeed to all Christians.' Continuing Ohakim said, 'My wife was born and bred a Catholic; my mother was born and bred a Catholic; I was born and bred an Anglican, so it is unthinkable that I would side with any action that humiliates the ordained of God.
' The governor however expressed dismay on the role of some politicians and mischief-makers who took advantage of the situation to plant advertorials in newspapers with a non-existent 'Catholic Mothers' Forum' with the clear intent of aggravating the already tense situation. Religion and politics have never mixed well. So I implore those who are bent on instigating a sectarian crisis or inter-denominational war to stop in the interest of the state. We are taught that to err is human; to forgive is not only divine but our sacred responsibility as Christians. The public apology by Governor Ikedi Ohakim has stirred emotions and attracted commendation from a cross-section of the predominantly Christian state, especially the catholic community which had insisted that only a public apology by governor Ohakim can rest the matter which had been a subject of aggressive controversy for several weeks now.
Archbishop Anthony Obinna in a recent briefing with newsmen had said that the issue would have been rested long ago but for a publication that sought to ridicule the priest in question. He also concurred that the governor had visited him and apologized. Hear him 'It is true that the governor and his aides had come to me to apologize for the unwarranted humiliation of the priest, but following a false publication in a local tabloid and events that followed, several leaders and stakeholders in the Catholic community  insisted that the governor's apology must be public and not just to the Archbishop alone.'
A catholic faithful and media practitioner, Chief Tochukwu Iruani echoed the feeling of most Imo residents who were swept off their feet by the early morning broadcast. Hear him: 'This is what we expect from our governor. His public apology has shown that he is sensitive to the feeling of the people he governs. Honestly, I am humbled by his candor and urge him to sustain this attitude in the interest of peace and harmonious existence in Imo state. Ohakim has done the bidding of the Archbishop, he has done the bidding of the Catholic community, this matter can now rest in good fate.'