HOT CHASE FOR RANGERS JOBS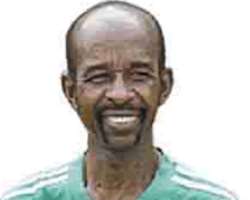 Emordi
With the 2009/10 Nigerian football season about to commence, many interested persons are in hot chase for various positions in Rangers International FC of Enugu. It was gathered on a good authority that most of those angling for jobs in the club believe that they have better things to offer the teeming fans of the Enugu outfit across the country.
The positions most sought after according to our source, are those of the technical adviser, chief coach and executive secretary.
'We realise that Coach Okey Emordi, who led Enyimba to its sixth premiership trophy at the just ended season and Dominic Nwobodo, a board member of the outfit have indicated interest to coach Rangers next season and they have been making contacts to that effect for some time now,' our source said.
'The CEO of Rangers has also been badly criticised and we hear that former commissioner of Youth and Sports in Enugu State, Barr. Ray Nnaji wants to have a taste of the post,' the source added.
However, feelers from the base of Rangers Supporters Club show that even as they are desirous of seeing the fortunes of the Coal City 'Flying Antelopes' turned around, government should not take the club from 'frying pan to fire.'
According to some members of the Supporters Club, who spoke on condition of anonymity said: 'All these people have at one time or the other been around, so we know them inside out. Emordi just won the league with Enyimba and should be concentrating on raising a formidable squad for their CAF Champions League campaign,' one member noted, pointing out that Dominic Nwobodo has paid his dues as a player.
In his words: 'Dom Nwobodo distinguished himself during his hey day as a player in Rangers and even captained the team, there is no taking that away from him; but as a coach, he has roundly disappointed the club. In fact, I don't personally believe that he still wants to coach Rangers because that will simply mean he does not know what is good for him.'
The Supporters' Club members, therefore, charged the authorities that be in Enugu State not to single out Rangers coaches for the slaughter slab since according to them, football would remain a team event where credit or discredit for success and failure ought to be shared by all concerned.
Coach Nwobodo, who is the head of technical on the Rangers' board, could not deny or confirm the report. He said: 'I am not aware, but I can tell you that as the head of technical on the board, I have written my report on the performance of the coaches of the club last season and it is left for the board to decide on what action to take.
I can't reveal to you the content of the report, as that is the exclusive document of the board.'
On his part, Barrister Nnaji denied any knowledge of such plans for him to become Rangers' CEO, but would gladly oblige the state of his services if certain conditions are met.
'There is no truth in that as of now. I am not aware. But, if I am accosted with such a proposal, I will gladly come back.
'Rangers has been my childhood club and I will do everything to ensure it succeeds. I may consider it if my conditions are met for me to work harmoniously. I will come in just for the passion,' enthused the former NFF and NPL board member.