EPL: Liverpool Can Fight Man City For Title - Jota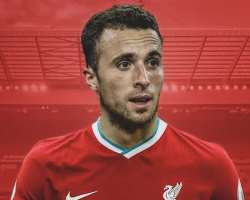 Liverpool forward, Diogo Jota has revealed that the Reds can fight Man City for the Premier League title.
Asked if Liverpool can put up a fight this season, Jota said: "It'sstill early, new players have arrived and we're trying to find balance. We've already managed to win difficult points and we hope to follow them to the end."
Jota also admits he'd love to see Bernardo Silva join him at Liverpool.
He said of his Portugal teammate: "Bernardo Silva is probably one of the most intelligent players I've ever met in football. The way he manages to hide the ball from his opponents is extraordinary."