EPL: Manchester United Not Ready To Win League Title Yet —Evra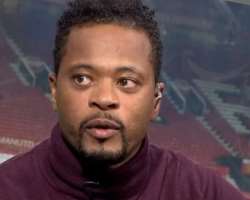 Former Manchester United and France left-back Patrice Evra believes the Red Devils cannot win the Premier League this season after they suffered the joint-heaviest defeat in their history in a 7-0 annihilation by bitter rivals Liverpool on Sunday.
Speaking on a podcast hosted by Rio Ferdinand, Evra insists the Premier League title is out of reach for the club.
Evra said: "I never got carried away. With this team, they are going in the right direction, but they are not yet ready [to win the Premier League]. I am not delusional. As a United fan, I will think about the title, but I will be honest with you, I never think United will be able to win [this season], because it is a process."
"Ten Hag is already doing some miracles so people forget where we come from. We already have a trophy. Of course, that is a massive loss – seven goals is a lot and you can question the defence – but it is a million times harder to take against Liverpool. We cannot forget what this team is now doing," he concluded.