Firmino To Leave Liverpool At The Season Ending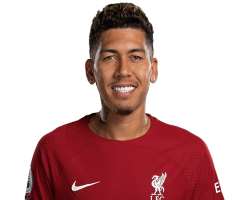 Various reports suggest that Brazil forward, Roberto Firminowill part ways with Liverpool at the end of the season.
Firmino has declined renewing his expiring contract and will depart the Merseyside club in summer after eight successful years.
The 31-year-old personally informed manager Jurgen Kloppabout his decision and had positive talks with him on Friday.
In 2015, the forward completed his move from Hoffenheim in a £21.3m deal, scoring 107 goals and provided 78 assists in 352 appearances.
He became the highest-scoring Brazilian striker in Premier League history in 2019 and now has 78 goals in the top flight.
Firmino has won seven titles with Liverpool, among them the Champions League in the 2018/19 season and the Premier League title a year later.