South African President Turns Down Sponsorship Plan With Tottenham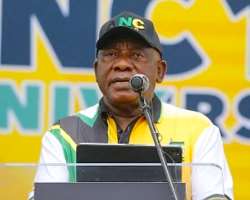 South Africa's president, Cyril Ramaphosa has backed from a proposed sponsorship deal between the country and English football club, Tottenham Hotspur following a two-day firestorm protest.
Plans by the nation's tourism agency to sponsor Tottenham Hotspur were unveiled this week – at a time when record power cuts have wreaked havoc on Africa's most industrialised nation and citizens battle rising food and fuel costs.
A presidential spokeman said: "We do not think spending so much money in the manner that is being suggested will be justified."
The report this week caused uproar in the blackout-ridden country, with many arguing the money would be better spent elsewhere.
At a press conference on Thursday, SA Tourism CEO Themba Khumalo defended the plan, which won preliminary approval by the agency's board, saying returns would dwarf costs.