Denmark's Delaney To Miss Rest Of The World Cup With Injury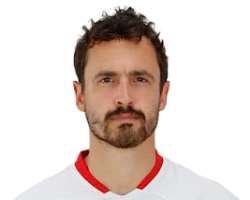 Denmark midfielder Thomas Delaney has been ruled out of the World Cup in Qatar due to a knee injury sustained in the goalless draw with Tunisia in their opening Group D match.
Delaney will be out of action for about four weeks.
Denmark national team coach said: "We will miss him, both on and off the pitch. Other players are ready and we have a strong squad for the next matches."
Denmark play France on Saturday.