UFC:  Adesanya Arrested In USA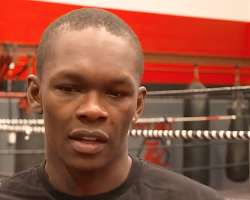 According to reports, former UFC middleweight champion, Israel Adesanya, has been arrested for taking brass knuckles through security in John F. Kennedy Airport in New York, United States of America.
The 33-year-old was arrested by Port Authority police in the American Airlines terminal at around 1:57pm EST.
A Port Authority spokesperson confirmed the arrest saying he was booked for possessing 'metal knuckles.'
Brass knuckles are a Class A misdemeanor in New York, and it is also illegal to bring them aboard an airplane. It's not clear where Adesanya allegedly stored the weapon.
Adesanya and Pereira clashed on Saturday for the UFC middleweight belt, where the latter emerged victorious after a knockout win in the final round.