CIPPON CHARGES INEC TO STOP USING UNPROFESSIONAL PRINTERS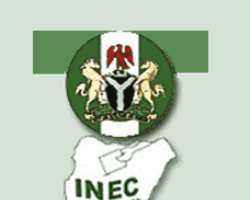 As part of preparations towards the build up to the 2011 general elections, the Chartered Institute of Professional Printers of Nigeria (CIPPON) has said there can not be any credible elections without the active involvement of professional printers in the country.
Addressing a press conference in Lagos CIPPON's President, Mr. Wahab Muhammed-Lawal lamented that the Independent National Electoral Commission (INEC) preference for printing election materials abroad remained a major factor responsible for election rigging and stuffing of ballot boxes with already thump-printed copies.
Specifically, he said INEC should as a matter of utmost national importance discontinue the use of unprofessional printers who parade themselves as printing contractors and thus in the process collude with election riggers to perpetrate election fraud.
In this regard, he said that the executive council members of CIPPON have written to the office of the INEC chairman for a courtesy visit aimed at intimating him on the activities of CIPPON and the possible involvement of its members in the production of election materials for 2011.
Besides, he said CIPPON members are the most qualified set of people to handle the printing of election materials in the country because they have the right quality of manpower and equipment to handle any volume of job contract.
Muhammed-Lawal argued that, the involvement of CIPPON members in election activities would open a new vista of opportunities for creating employment opportunities alongside saving the country huge foreign exchange.
'We are using this opportunity to assure the Federal Government and INEC of discharging the highest level of professionalism if given the opportunity to be part of the 2011 election process.INEC should hold us responsible for any lapses that may arise thereafter,' he assured.
Again, he explained that, the involvement of CIPPON members would help track the specified quantity of genuine election materials in circulation because CIPPON has the data of all registered professional printers and printing houses in Nigeria,which,he said, is available for members of the public to confirm on its website and also at CIPPON's secretariat.