Fulham:  leno Transfer Official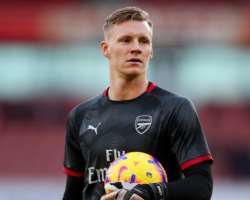 Arsenal have agreed to let Bernd Leno leave the club and join Fulham but they've accepted a huge financial hit on the goalkeeper, who joined for almost £20m four years ago
Bernd Leno market price depreciated over the years
The german fell out of favour at the Emirates following the arrival of Aaron Ramsdale and was always destined to move on, with the Cottagers winning the race for his signature. The Premier League new boys have paid £8m for the German - but only £3m of it is up front.
Leno cost Arsenal £19m back in 2018 when they acquired him from Bayer Leverkusen. Meaning they have currently taken a £16m hit on him
However The German did pen a message to his former side, thanking the fans for their support. He said on social media: "Hey @Arsenal fans, it's time to move on for me. It's been a pleasure to be part of this great football club for 4 amazing years. Thank you very much for your support. Also a big thank you to my team mates and the staff behind the team. I'm looking forward to see you soon!"
Leno stressed out his excitement at being part of a Fulham side aithat just gained promotion in the EPL. . He said : "It feels amazing to finally be here. I can't wait to join the team, to train and play with the team. I'm relieved that everything is done. I'm just happy to be here. It took a little bit of time, but in the end we made it and that's the most important thing said the 30 year old, he is set to be in the starting XI of fulham first match