Djokovic thanks fans for signing petition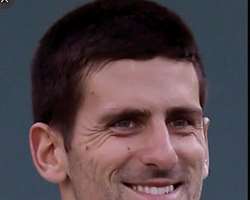 Serbian tennis star and world ranked no 1 Novak Djokovic at the next edition of the US Open is increasingly in doubt. Considering the strong COVID 19 Vaccines rules in the United States, which oblige travelers to present a complete vaccination cycle at the border, the Serbian would be denied the priviledge to compete in the American Masters 1000.
Despite these challenges , the Belgrade has decided to train relentlessly and wait until the last moment with the hope that the entry rules in the country will change. He is however not new to this controversy as he was deported from Australia this year on the same grounds. However Support for Djokovic has increased dramatically in recent days: from the petition launched on Change.org, a famous free social campaign platform, to the words of John McEnroe and some famous American personalities.
Djokovic "I just wanted to say thank you"
The 21-time Grand Slam champion wanted to thank all the people who showed their support through their Instagram account. Djokovic wrote: "I just wanted to take a moment and say to all of you how grateful I am to see so many messages of support and love from all around the world these days.
I wasn't expecting it, and that's why it feels so mindblowing.
Just wanted to say THANK YOU. It feels special that people connect with my tennis career in such a loving and supportive way and wish for me to continue to compete. I am preparing as if I will be allowed to compete, while I await to hear if there is any room for me to travel to US.