Giroud Declares Chelsea Stay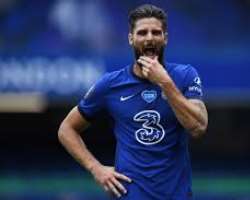 Olivier Giroud has declared he expects to stay with Chelsea.
Giroud has indicated he would be happy to put pen to paper if he continues to feature regularly under manager Frank Lampard - and believes the Blues boast a team capable of winning trophies this season with the Premier League, Champions League and FA Cup their avenues of potential silverware.
"I am told it is a goal every 63 minutes this season," Giroud told Sky Sports. "Obviously, I am very happy with these numbers. I am the happiest man when I am on the pitch.
"We will see what happens in the next few months but I just want to keep my efficiency high. When I am not on the pitch, I just try to be a part of the team.
"I really want the best for this team and I really believe we have a big opportunity to win something at Chelsea with this great squad. I will just carry on like this and try to keep it up." (Tribal)