Defending Champion Nadal Opts Out Of US Open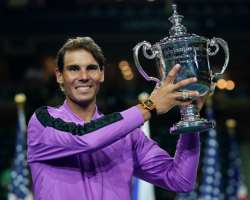 Rafael Nadal has decided not to participate in the 2020 US Open citing coronavirus concerns.
Nadal defeated Medvedev last year to win his 19th Grand Slam title.
The 34-year-old has not entered the tournament which takes place in New York from 31 August.
"The health situation is very complicated around the world with cases increasing and flare-ups," said Nadal.
Nadal added: "This is a decision I never wanted to take but I have decided to follow my heart this time and for the time being I rather not travel."
Djokovic and other tennis stars have indicated that they will participate in the tournament.