We should start Rebuilding - RODOLFO ZAPATA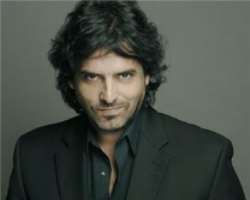 South Africa 2010 has been the end of a cycle.From now,we must begin the reconstruction of Nigerian Football.
We should be able to replace the 'old' Eagles' players-Joseph Yobo, NwankwoKanu, Rabiu Afolabi, Danny Shittu,John Utaka, Chidi Odiah, Obafemi Martins, Odemwingie, Yakubu, Kalu Uche,Ikechukwu Uche,Dickson Etuhu, Obinna Nwaneri, Sam Sodje, Seyi Olofinjana, Okonkwo Onyekachi and Yusuf Ayila.
The following players should form the basis of the new look Super Eagles:
Chibuzor Okonkwo (Bayelsa)
Stanley Ohawuchi (Bayelsa)
Bassey Akpan (Bayelsa)
Muhammad Shagari (Kano Pillars)
Solomon Okpako (Kano Pillars)
Ahmed Musa (Kano Pillars)
Gabriel Reuben (Enyimba)
Chinedu Ezimorah (Enyimba)
Stephen Worgu (Enyimba)
Okoro O. Moses (Enyimba)
Osas Idehen (Enyimba )
Mohammed Aliyu (Tornadoes)
Eugene Salami (Tornadoes)
Daniel Joshua (Tornadoes)
Samuel Tswanga (Tornadoes)
White Agwuocha (Kwara)
Sibi Gwar (Kwara)
Stanley Okoro (Heartland)
ThankGod Ike (Heartland)
Bartholomew Ibenegbu (Heartland)
Justin Brown (Heartland)
Bello Musa Kofarmata (Heartland)
Abdul Ajagun (Dolphins)
Omoh Ojabu (Dolphins)
Mutiu Adegoke (Dolphins)
Captain Ejindu (Dolphins)
Ehison Ekigho (Wolves)
Fengor Ogude (Wolves)
Emmanuel Igiebor (Wolves)
Terna Suswan (Lobi Stars)
Afolabi Seun (Gateway)
Nonso Elias (Rangers)
Ejike Uzoenyi (Rangers)
Emenike Nkume (Rangers)
Okechukwu Uchebo (Rangers)
Amakiri George (Ocean Boys)
Uche Nwofor (Shooting Stars)
Segun Oluwaniyi (Shooting Stars)
Haruna Babalo (Gombe)
Victor Ezeji (Sharks)
Michael Egbeta (Sharks)
Thankgod Amaefule (Sharks)
Oladele Ajiboye (Wikki Tourist)
Obiora Nwankwo (Wikki Tourist)
Rabiu Baita (Wikki Tourist)
Origoya Edile (Wikki Tourists)
Eriba Okwe (Wikki Tourists)
Edet Ibok (Wikki Tourists)
King Osanga (Akwa Utd.)
Kingsley Udoh (Akwa Utd.)
Uche Okafor (Kaduna)
Jude Aneke (Kaduna)
Efe Ambrose (Kaduna)
Abe (Sunshine Stars)
Salami (Sunshine Stars)
Ibrahim Babale (Sunshine Stars)
Adamu (Sunshine Stars)
Emmanuel (Sunshine Stars)
Danny Uchechi (Sunshine Stars)
Oladejo Olateru (Clique Sports Academy)
Dami Paul (Ousford Academy)
Aigbe Oliha (Igbino Babes)
Ogenyi Onazi (My People)
Sani Emmanuel (My People)
Fortune Chukwudi (A & B Academy)
Kenneth Omeruo (Hard Foundation)
Olarenwaju Kayode (Marvellous)
Terry Envoh (Mighty Jet)
Chukwujike Mgbam (Standard Academy)
Yusuf Otubanjo (Emmanuel Amunike Academy)
Amos Izuchukwu (Team Lagos)
Obinna Okoro (Young Stars)
Edafe Egbedi (Gizallo)
Deji Joel (Eco Academy)
Ramon Azeez (Future Pro Academy)
We also have to follow closely the development of -Daniel Adejo(Reggina, Italy), Lukman Haruna (Monaco, France), John Obi Mikel (Chelsea,England), Harmony Ikande (AC Milan, Italy), Rabiu Ibrahim (Sporting Lisboa,Portugal), Victor Obinna (Málaga, Spain), Uwa Elderson Echiejile (Braga,Portugal),Olufemi Adebayo(Boulogne) Dele Adeleye (Metalurh, Ukraine), Ideye Brown (Sochaux,France),Chinedu Obasi (Hoffenheim, Germany), Victor Anichebe (Everton, England) and Sone Aluko (Aberdeen, Scotland).These players are still relevant in the new look Super Eagles to be formed after the World Cup.
Right now,Nigeria should start preparing for the Olympic Games in London.The Olympic team will form the nucleus of the 2014 World Cup squad.
Nigeria could have done well at the on-going World Cup but the Eagles did not prepare well for the tourney.Nigeria is better than Uruguay,Ghana,Mexico,South Korea and the USA,player for player.But the Eagles' were too defensive.
Lagerback was afraid to play with more aggressive tactics. If we have players with great offensive talents, there is no reason why we should use defensive tactics.
There was not team-work at all. The Eagles' were a set of individuals players, and not a football team.The preparations for the tourney were also improvised and the team displayed this during the World Cup.
We all know that in a national team there is little time to work with "foreign" players. There are no excuses because Lagerback had enough time to work with the home based players and lecture them on team-work, tactics, defensive and offensive movements.
Lagerback chose only foreign based players.These players were not hungry for victory.They were also very poor in defense.Enyeama saved the Nigerian team.They would have conceded more goals at the World Cup.
Rodolfo Zapata,
Contributor,Allnigeriasoccer.com
www.rolozapata.com