Fifty Players To Miss Premier League Restart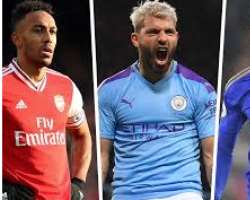 There are fears that 50 Premier League stars are ready to snub plans to resume the English Premier League season which is billed to be behind closed doors beginning from next month.
According to the Mirror, the players still need to be satisfied that it will be safe to return.
Recall that players have voiced concerns about passing on the virus to family members. Also, Manchester City striker Sergio Aguero has already publicly expressed his fear.
And this has increased fears of players to return to training and resuming games amid serious underlying health worries.
Brighton chief executive, Paul Barber have also confirmed that they have several players who have voiced concerns, including a player whose partner has a serious medical condition.
"The players have a really reasonable and fair number of questions to ask about their own personal safety and that of their families. We as their employers have got to be able to answer those questions."
"We have a player whose partner has a serious medical condition – we need to understand if he doesn't want to play or refuses to play where we stand on that. We also need to understand what the players' feelings are on whatever protocol we agree."
"What we do know is we are going to face these situations. For our club, we've certainly got one already. We've also got players with young babies and players that live in close proximity to elderly parents. We've got all these issues."
It is understood that proposals have now been sent to all the 20 clubs ahead of Monday's meeting to outline the guidelines on a return to training, behind closed doors matches and the player safety issue.
They will discuss the issues after the Government's lockdown update on Sunday before the clubs and the Premier League consult with their players through captains and their Professional Footballers' Association representatives next week.
The Premier League will then hold talks with the Government next Thursday when the proposals will be discussed which include the neutral venues.
It is therefore expected of the Government to confirm that the season be restarted after which the Premier League clubs will vote whether to support or against the resumption of the league.