Nigerian/Galway thriller to be screened next week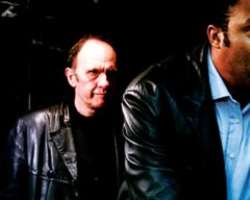 RAPT IN Eire, a film made by the Nigerian film maker Akibor Emihian in Galway and featuring a Galway cast, will be shown at the Town Hall Theatre on Thursday July 1.
Clifford Oyenma, a Nigerian academic, has come to Ireland looking for a better life. Instead he becomes unwittingly embroiled in the criminal underworld. The drama is set against the backdrop of Galway's darker underbelly but with a strong vein of humour.
The cast includes local actors Robbie Gallagher, Colm Ward, Martina Carey, and Robert Goodman. Leading Nigerian actor Kalu Ikeagwu is in the lead role. Watch out also for a couple of 'cameo' faces from Hollywood movies.