Talking tactics: Chelsea still wondering if Tottenham is actually good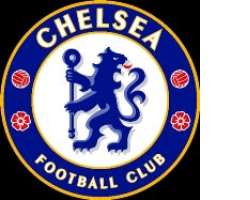 Chelsea travel to what remains of Wembley's pitch to face off with Tottenham Hotspur. The question remains; is Tottenham actually good?
It is almost hard to remember a time before Mauricio Pochettino was the Spurs manager. There are flashing memories of Harry Redknapp boring the world to tears, of Andre Villas-Boas failing to get his revenge, and of Tim Sherwood pretending to be a manager. But Pochettino has very much made Spurs his team and he is ingrained in the very DNA of the club now.
Pochettino made Spurs a much better team than they were through the use of young English talent. One need only look at the English National Team to see what Pochettino has developed in England. But despite all of that, the trophy cabinet still sits in the box unopened and unbuilt. There is no need to since it would only collect dust. Which raises the question that everyone has been thinking for years; is Tottenham actually good?
On paper they are given their consistency at the top of the table over Pochettino's time. But like Arsenal's fourth place trophy, does it really matter and is anyone actually afraid of them in pursuit of a trophy? The complicated answer is that, on the day, yes teams should fear them. But overall? Well they have not really shown much to be afraid of.
Pochettino was more or less a 4-2-3-1 man before Antonio Conte brought three man defenses into popularity in England. Since then, Pochettino has flirted with 3-4-3's and 3-5-2's but more or less remains a 4-2-3-1 man first and foremost. He proved, outside of Conte and perhaps Pep Guardiola, the manager best suited to use a three man backline effectively. There is a chance they could line up that way but if everyone is fit and healthy they will stick to a 4-2-3-1.
Everything, offensively and defensively, starts from the press. Not even Jurgen Klopp's Liverpool press as ferociously as Spurs do. They will look to force the opponent wide (which Chelsea will look to play towards anyways) and then press in high numbers. The formation is always chosen first and foremost to insure they can outnumber the opponent on the press.
Offensively, they will look to play it through one of their several creative players. It will be short, quick passes forward. Their true danger lies all over the attack. It is easy to focus on Harry Kane, but the team has goal scorers all over and that often gets lost in commentary.
Their biggest strength is their adaptability. No matter what shape they are in, they play as if they have always played it. Furthermore, since every attacker is dangerous, they can use different avenues to find a way to the goal. This is not just "Harry Kane's Spurs" but very much a collective effort.
Their weakness is the quality behind that attack and press. Yes, Spurs is a top six team with top six players. But if the attack fails or the press fails, their defenders are really not all that much to write home about. The pivot, backline, and goalkeeper are usually good for at least two mistakes a game between them and that is where almost every goal scored on them comes from.
Maurizio Sarri and Chelsea should be wary of Spurs because it is always hard to tell how they will turn up against the Blues. Sometimes they come out like a war is on, others they keep their cool and stay patient. On any given day, this matchup is very much a toss up. And though Spurs are generally seen as not having a great season so far, they are right up in the title fight with Chelsea.
If the Blues can keep their rhythm and find ways through the press, they should be fine. They cannot afford to get drawn into a tit for tat foul battle so keeping a cool head is important too. This match is winnable but is by no means done and dusted until the final whistle blows. Tottenham is a team to be respected on the match day even if they are not a team to be feared over the course of the season. FS