Manchester United fans laughed when Chelsea sold them Nemanja Matic – they're not laughing now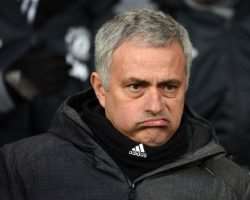 There was no grand piano awaiting Nemanja Matic when he joined Manchester United from Chelsea, but there was considerable self-satisfaction at plucking a starting midfielder from the then champions.
Also a title-winner under Jose Mourinho  at Chelsea in 2015, Matic's arrival was viewed as another ominous stage in the formation of an imposing spine that could compete for the Premier League – alongside Eric Bailly, Paul Pogba and Romelu Lukaku.
"All of a sudden United are in the driving seat ahead of Chelsea to win the Premier League," was Phil Neville's reaction to the transfer.
"Whoever made that decision needs sacking. That is one of the poorest decisions I have ever seen in the Premier League," was his later assessment of Chelsea's side of the bargain.
Just short of a year later, Chelsea will kick-off against Matic's United as odds-on favourites with an orchestrator at the base of their midfield: Jorginho. Four years younger, more progressive and  theirs for £57 million , nobody at Stamford Bridge on Saturday will be scrambling for the receipt nor grieving the loss of Matic.
It can seem futile to zoom in on individuals given the cultural and stylistic quagmire into which Mourinho's United have slowly sunk, but the contrast between Matic and Jorginho is revealing. If one wished to argue that Mourinho's football vision belongs in a previous decade, his use of the holding midfield position would be a good place to start.
Nemanja Matic impressed in his early weeks at Man Utd, but has not proved a long-term solution Credit: AFP
Matic remains a reliable performer, a steady presence screening the back four, but his attributes are destructive rather than constructive. The same could be said of Claude Makélélé, in whose honour the position was re-named. Javier Mascherano, Gilberto Silva and Jon Obi Mikel were other notable examples of the midfield stopper, and Matic is in the same mould.
In the last decade, Europe's elite teams have used the deep-lying midfield role as a launch pad for attacks through the use of a dexterous passer. Ironically, few were better than Michael Carrick, who is now on United's coaching staff. Sergio Busquets, Andrea Pirlo, Xabi Alonso and Thiago Motta are considered the gold standard of football's 'quarter-backs' and Jorginho belongs to this lineage. Even those players we identify with disrupting the opposition, such as N'Golo Kante, Fernandinho or Arsenal's Lucas Torreira, base their game on agility and covering ground rather than dominating physical duels.
For a team who enjoy as much possession as United, the absence of a metronomic passer like Jorginho can be limiting. Matic was surprisingly enterprising during his first four of five United appearances, which included three 4-0 wins, but soon settled into a more sedate rhythm.
Mourinho recently bemoaned the fact his team 'do not have the technical quality to build from the back', but Matic has contributed to this stodginess in possession. His habit of taking four touches when two should suffice gives defensive opponents time to bank up behind the ball, while giving more ambitious teams a trigger to press. United's lack of a midfield heartbeat has been a crucial flaw during Mourinho's tenure.
Balancing Pogba, Alexis Sanchez, Marcus Rashford, Anthony Martial and Lukaku is difficult, but they remain as dynamic and decisive a quintet of attacking players as anything in the league. United's problem has been the lack of a technical platform, midfielders who can find them in space and move the ball through the thirds quickly. They have the ammunition, but nobody to load the gun.
In Jorginho, Chelsea have a high volume passer who can dictate the pace of match in the manner Carrick and Paul Scholes once did for United. The Italian completes an average of 97 passes per 90 minutes in the league this season to Matic's 64, attempts 69 passes in the opponent's half to Matic's 38 and completes 29 forward passes on average to Matic's 11.
Life after Matic was not cloudless for Chelsea, with  Kante left isolated  in Antonio Conte's 3-4-3 alongside the erratic Tiemoue Bakayoko or forward-first Cesc Fabregas. Jorginho has allowed Maurizio Sarri to emboss his style onto Chelsea rapidly, but potentially leaves them more open with Kante shifted to a roaming No.8 role. Arsenal plundered the gaps either side of Jorginho in the first period of a thrilling derby in August, although Sarri's team tightened up for the visit of Liverpool. The defensive statistics suggest Matic is a busier and more prominent defender than Jorginho, though it could be argued United's lack of control dictates this level of activity.
There will be those who argue that it is misleading to draw parallels between players with opposed skill sets, in two teams with radically different tactical approaches and confidence levels. However, Matic and Jorginho were not dropped at Man Utd and Chelsea by stork. They were cherry-picked by Mourinho and Sarri to fill a key position, on the strength of what they achieved under them in a previous job.
ATop Trumps style argument over which player is 'better' is a dead end, because this is a question of kind rather than degree. At different clubs, at another time, with alternative budgets, Mourinho might not have signed Matic and Sarri might not have signed Jorginho. One can be fairly sure however, that Mourinho would sign a player of Matic's type and Sarri a player of Jorginho's type .
That is where most Manchester United fans' reservations with Matic now lie. Not whether he is redundant or useless, but whether a midfielder of his stripe should one of the first picks at a club with supposed ambitions to win the Premier League and Champions League who more importantly, want to dominate the majority of their games. When a deal looks too good to be true, it usually is.