Azpilicueta disappointed by dropped points, urges Chelsea to keep improving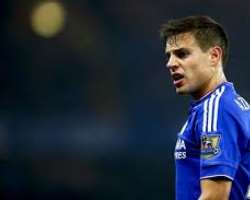 "Every time we go onto the pitch, we want to win"
Yesterday, Chelsea dropped points for only the second time all season, but it was the second time in two weekends and that's made it extra frustrating. As if the late-late equalizer from former Blue Daniel Sturridge wasn't frustrating enough!
(Still not official) Captain César Azpilicueta was not pleased either with this sequence, even if they bookend an excellent 2-1 win in the League Cup at Anfield. Azpilicueta, still the most competitive player in the squad, feels the draws almost as if they were losses.

"Obviously, we have worked to get the three points and to concede that goal is disappointing

"We have lost two points in both our last two games, so obviously we want to get three points as much as we can. We weren't able to in the last two games so we need to improve because every time we go onto the pitch, we want to win."
To win consistently, Chelsea still need to improve. The early returns under Sarrismo have been great, but the squad have yet to reach their maximum potential. More work ahead is needed, not only to keep getting good results, but to also truly become one of the three best sides in England, alongside Liverpool and Manchester City, the current benchmarks of excellence in the Premier League.
"We changed the manager and we changed our style of play – it's a new dynamic and we have been working since pre-season to improve and to be a strong team. We know we can still improve and we will work hard on the training ground to get to our best as soon as possible"

-César Azpilicueta; source:  Chelsea FC

As always, we should listen to (and follow) Dave.
weain'tgotnohistory