Chelsea make deadline- day bid worth €60M plus bonuses for Nabil Fekir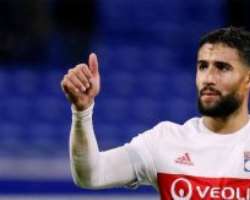 Blues have been tentatively linked with Fekir in past months.
Chelsea have reportedly made a deadline day bid for Lyon midfielder Nabil Fekir.
Fekir has been tentatively linked with Chelsea since his move to Liverpool fell through. Olivier Giroud has previously admitted that both himself and Eden Hazard have attempted to convince him to move to Stamford Bridge this summer.
Whether Fekir would be prepared to come is a minor detail unless Chelsea turn their interest in signing him into a concrete proposal, as they are thought to have done today.
Journalist Pipe Sierra has claimed on Twitter that Chelsea have made an offer worth €60M plus bonuses for the French World Cup winner. See the below tweet…
  @ PipeSierraR
Follow Follow  @ PipeSierraR
More
# Chelsea ha hecho una oferta de último momento de 60M€ + variables al # Lyon por el mediocampista francés Nabil Fekir (25). Es muy difícil que suceda, pero hay posibilidades.
Translate Tweet
Sierra notes that it would be difficult to get the deal done at this late stage, but if Chelsea have placed such a sizeable offer, we can't rule anything out.
For now, we'll take this report with a pinch of salt and await further news from a more reputable source.