FBN Holdings explain delay in filing of 2017 audited statements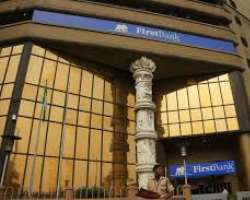 FBN Holdings Plc on Wednesday attributed delay in filing of its Audited Financial Statements (AFS) for the year ended Dec. 31, 2017 on March 31 to peculiarity of the company's holding structure.
The organisation said in a statement issued by Seye Kosoko, the Company Secretary to the Nigerian Stock Exchange (NSE), obtained by the News Agency of Nigeria (NAN) in Lagos.
Kosoko said that the reason for the delay was purely due to the peculiarity of FBNH's Group structure.
"FBN Holdings wishes to inform its stakeholders that the company was not able to file its AFS for the year ended Dec. 31, 2017 on March 31, 2018 as required under the rules of the Nigeria Stock Exchange.''
Kosoko said that FBNH had subsidiary companies operating in the banking and insurance sectors as well as the capital market, all with a common financial year end of Dec. 31, alongside the holding company.
"Each of these subsidiaries needs to audit its financial statements and obtain the approval of its respective regulator prior to submission to FBNH for consolidation.
Thereafter, FBNH is also required to obtain the approval of its primary regulator before submission and filing with the exchange,'' he added.
NAN reports that quoted companies are required to file their quarterly and annual accounts within 30 days and 90 days respectively after the end of the quarter and end of year respectively in accordance with the listing rules of the NSE.
According to the NSE, any late submission of accounts shall attract a fine of N100, 000 per week from the due date until the date of submission.
The exchange said that a listed company that contravenes any of the provisions of the Listing Rules and General Undertaking and fails to pay the penalty imposed on it for such contravention on or before the due date shall be liable to a further fine of N300,000.
This is in addition to N25,000 per day for the period the violation continues. (NAN)