Manchester United Beat Liverpool to go Five points Clear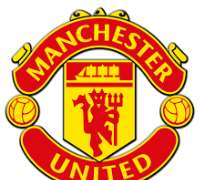 Manchester United Beat Liverpool 2-1 at Old Trafford to consolidate their hold on the Second Position.
Rashford, who is making his first start since December gave United the lead with a cool finish in the 14th minute before adding the second ten minutes later.
Manchester United denied Liverpool the space too hurt them by being compact off the ball, Salah was not at his best.
Eric Bailey marshalled the Manchester United defence rendering the likes of Mane, Firmino and Salah ineffective.
Liverpool improved in the second half but they couldn't find a way to snatch a point after Bailey diverted into his own net to reduce the deficit.
Manchester United held on to win to go five points clear of the Reds in the second position.
Manchester United Coach, Jose Mourinho said in his post match interview that his team were aggressive in the first half which made it difficult for Liverpool to play their pressing game.
"We were quite aggressive in the first half, we wanted to have control of the game, spaces for transition and to try to exploit - not weaknesses - but points where the opponent is not so good.
"The second half it was not our intention to be as defensive as we were. Liverpool pushed us back but I don't remember the chances that needed David de Gea to make the goal safe. I don't remember a dangerous situation to our goal. It was control by them having the ball and control by us without the ball. I think we deserved the three points."
"The three games in the league, the Champions League and the FA Cup are independent events, with no relation to the next match. The human brain is a complex thing. The defeat leaves a bit of damage and victory makes happiness even if you are fatigued. The best thing was to win this match."
Meanwhile, Liverpool Coach, Jurgen Klopp has told his players to move on from the loss and focus on the positives from the match.
"It was 2-0 down of course - not a good idea against Manchester United. Lukaku is one of the best strikers in the world, we needed to be around to pick up the ball, we were not and Rashford could use the situation twice.
"We had opportunities to shoot from distance but we were not good enough, we did not score and had to chase the game in the second half. We did that, scored one and I think everyone agrees it was a penalty [Fellaini's tackle on Mane] but that doesn't help us now.
"It is very important [we bounce back] we have no time to waste.
"We chased the game in the second half and caused them problems, but this is a result game and they have the result and we don't."