Olympic star 'literally dead' after Britney Spear tweet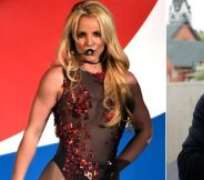 Winning a gold medal is a rare and amazing accomplishment. It's the product of years of hard work, training and sacrifice, and proves that the winner is at the very top of their sport.
But here's a question: could that ever top getting a supportive tweet from Britney Spears?
One man may be in the position to answer that question very soon. Freestyle skier Gus Kenworthy will ski in the slopestyle event on Sunday, and on the morning of the competition he woke up to the most phenomenal tweet.
Kenworthy has a history with Britney Spears. Or her music, at least. He told GQ that her song "Gimme More" helped him win his qualifying run, and it's been bringing him luck ever since. And now he has a tweet from Britney herself.
That's a shocking amount of luck, and Kenworthy doesn't really know if he can handle it.
The eye-popping, mouth-dropping look on his face when he saw that tweet probably made it look like he'd died. "Literally dead" or not, Kenworthy will be going that extra mile in the slopestyle for Britney, and Team USA, on Sunday.
If he wins that gold medal, the world will be waiting to find out if that tops waking up to a tweet from queen Britney Spears herself. And if he doesn't win, he still has a tweet from Britney Spears. No matter what, Gus Kenworthy has won the day.