NFF Signs Sponsorship Deal With Nigerian Breweries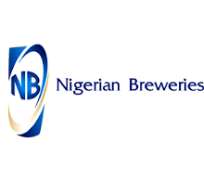 The Nigeria Football Federation and Nigerian Breweries PLC have signed a Sponsorship agreement.
The official public presentation of the partnership will take place in a fortnight in Lagos on Friday, 9th February 2018.
NFF President, Amaju Pinnick also expressed his excitement after the Football Federation sealed another sponsorship deal.
Chief Executive of Pamodzi Sports Marketing Company, Mike Itemuagbor confirmed to NFF Website that the initial contract is for a period of five years, with an option for renewal.
"This is a very good deal for the NFF and the National Teams. Nigerian Breweries PLC is committing a huge sum to this sponsorship agreement, but the more important aspect is the activation of the contract, which the company has an unrivaled pedigree in doing and which it is committed to doing with this contract as well.
"Pamodzi is happy to be the sponsorship agency of this worthy alliance. Nigerian Football is on the upswing and Nigerian Breweries PLC remains a formidable establishment always looking to improve on the satisfaction it gives its customers while remaining committed to lofty corporate social responsibility initiatives."
Founded in November 1946, Nigerian Breweries PLC is the pioneer and largest brewing company in Nigeria, serving both Nigerian and West African markets.