YAR'ADUA: KWARA INDIGENES IN DIASPORA CONDOLE WITH SARAKI, NIGERIANS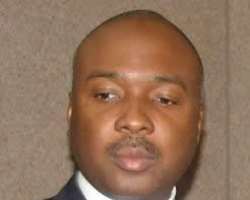 Gov. Bukola Saraki
The Kwara State Association of Nigeria in the United Kingdom and Ireland (KWASANG UK), has condoled with the Kwara State Governor, Dr Bukola Saraki on the death of President Umaru Musa Yar'Adua.
The association, in a condolence letter from the United Kingdom written to Governor Saraki, expressed shock over the sad news of the transition of the late president, who it described as an uncompromising and visionary leader.
'It is with a deep sense of shock and regret that we received the sad news of the passing on of our beloved President, His Excellency, Umaru Yar'Adua. We therefore send our heartfelt condolences to you and Mrs Turai Yar'Adua and the entire former first family, the government of the Federal Republic of Nigeria and to every law abiding citizen of Kwara State and Nigeria,' the letter read.
KWASANG, whose condolence message was delivered through its Chairman, Kayode Olaoye, who also endorsed the letter, praised the late President Yar'Adua for his giant strides in achieving lasting peace in the Niger Delta region, commitment to electoral reform, vigorous pursuant of the banking reforms and respect for other constitutional arms of government.
The association, however, called on the new President, Dr Goodluck Jonathan, to ensure that the legacies of the late president were sustained so as to build a stronger, harmonious and prosperous nation.
The UK-based Kwara-born association expressed hope that it was by sustaining the legacies of the departed president that Nigerians could achieve the goal of contributing to immortalize his memory for eternity.