Barcelona Confirm Coutinho Signing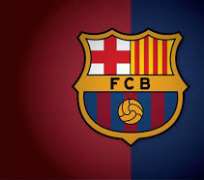 Barcelona have Completed the Signing of Brazilian Midfielder, Phillipe Coutinho from Liverpool for £142m.
This bring an end to one of the longest running transfer saga since last summer.
Coutinho will be unveiled on Monday where over 50,000 Supporters are expected to be present.
Meanwhile,Liverpool Coach,Jurgen Klopp said the Club could not stop Coutinho from fulfilling his life long Dream of playing for Barcelona.
"Philippe was insistent with me, the owners and even his teammates this was a move he was desperate to make happen," Klopp told the Liverpool website.
"Despite that we managed to keep the player here beyond the summer window hoping that we would be able to persuade him to stay and be part of what we are looking to do.
"I can tell the Liverpool supporters that we, as a club, have done everything within our means to convince Philippe that remaining part of LFC was as attractive as moving to Spain, but he is 100% certain his future, and that of his family, belongs at Barcelona.
"It is his dream and I am now convinced there is nothing left at our disposal to change his mind