HUSBAND SNATCHING SAGA: MUYIWA ADEMOLA's WIFE THREATENS MOSUN FILANI WITH ACID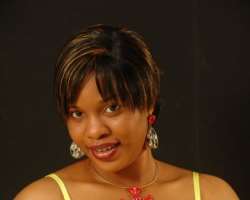 Mosun is one of the fine damsels who make things happen in the movie industry called Nollywood in Nigeria most especially in the Yoruba genre tick. Her articulate disposition couple with her beautiful face and a structure that turns head are ones of the tools that have made her a force to reckon with.
Before now, Mosun was dating Muyiwa Ademola, the happily married and very creative actor. The relationship which recently got strained due to the fact that Muyiwa's wife, sent emissaries to Mosun who we gathered warned her to desist from her affair with Muyiwa or be declared missing. These emissaries Muyiwa's wife sent, information at our disposal reveals, shown Mosun all sort of acid and weapons to be used on her beautiful skin should the relationship continues.
This act, we learnt, made the Abeokuta, Ogun State actress adjust herself and confine herself into the four corners of her house in Egba. Whenever Muyiwa popularly called Ori comes around, Mosun, sources informed us, would keep more than 100 metres away from him so as to avert the wrath of the angry wife of the Ibadan movie maker, Muyiwa. Did you just say fear of the unknown? You are not far from the truth.
Meanwhile, Mosun who has dated quite a few number of people in and out of the industry is not happy about the new development as she was said to have greatly cherished her love affair with Muyiwa more than what she had with anybody. The reason, we were told, is because; during her liaison with Muyiwa she gained a lot of confidence in the industry through the constant use of her face courtesy Mr. Ademola