Gaborone United and Galaxy dominate transfer market in Botswana football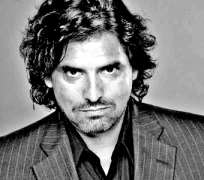 Botswana giants Gaborone United, on a rebuilding exercise following years of absence in challenging for league honours, look set to return to the top if the arrival of new players is anything to go by.
Argentina Head coach, Rodolfo Zapata last season decried depth in his squad with the club going through a financial crisis. He was forced to rely on young players but managed to finish in the top five.
At the end of last season, Gaborone United management announced that this time around they would make their presence felt in the transfer market as they look to challenge for honours.
They raided Mochudi Centre Chiefs and snatched two enterprising midfielders, Arnold Mampori and Dirang Moloi. They also brought in former national Under-20 holding midfielder, Ogomoditse Baoleni.
They also strengthened their attack with the arrival of Thatayaone Kgamanyane from Black Forest. Kgamanyane was amongst one of the most exciting attackers in his maiden season in the elite league.
Other notable signings are Gogontle Marumo and Oaitse Boipelo from Black Peril and Morupule Wanderers respectively. Boipelo received a call up to the senior national team.
Galaxy, who finished second in the league last season, were also in rampant mood in the transfer market. After parting ways with several players, they also refined their attack with the capture of two proven goal scorers, Patrick Kaunda and Terrence Mandaza.
Mandaza finished as the top goal scorer last season but was released by defending league champions, Township Rollers.
Source: http://www.mmegi.bw